17 minutes by train and 30 minutes by car from Preston. The small town of Poulton Le Fylde near Blackpool. A growing centre with a lot of restaurants and cafes. St Chad's is the main church and a nice feature, with crocus display in early spring. The Market Square has traditional stocks and fish slab.
In 2015 Booths are opening a large new store and the car parks have been re-modelled.
In early 2017 the rail service will be electrified. There are non-stop train to Preston and direct services to Manchester, it's Airport and York.
The Market Square with War Memorial, St Chad's Church.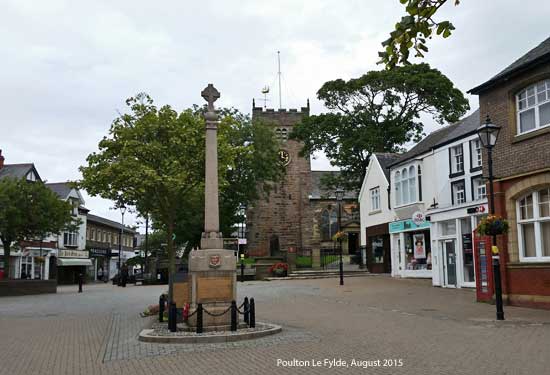 The Market Square with the Teanlowe Shopping Centre and Town Hall pub.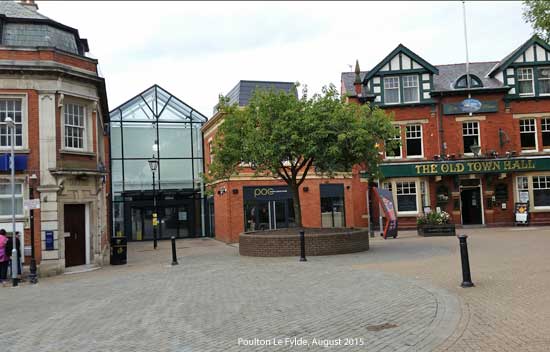 View from the Market Square with stocks and Queen's Square in the background.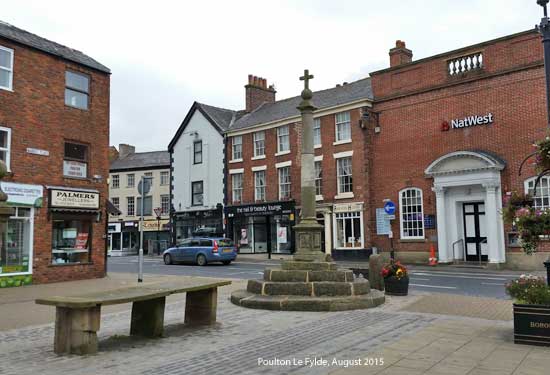 The Bull from the Market Square.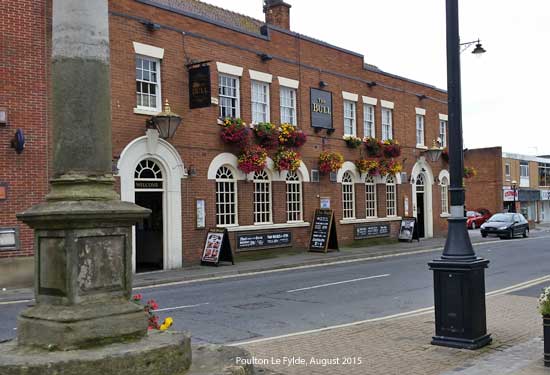 The Thatched House pub near the railway station and church.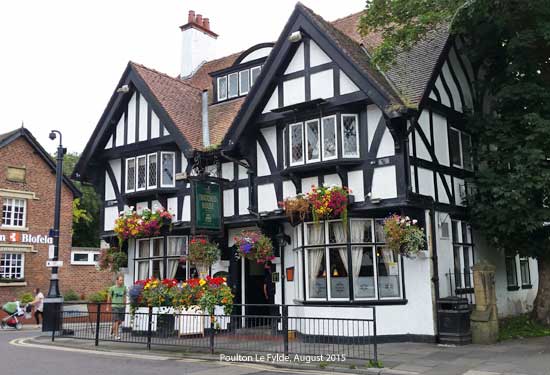 The Golden Ball pub.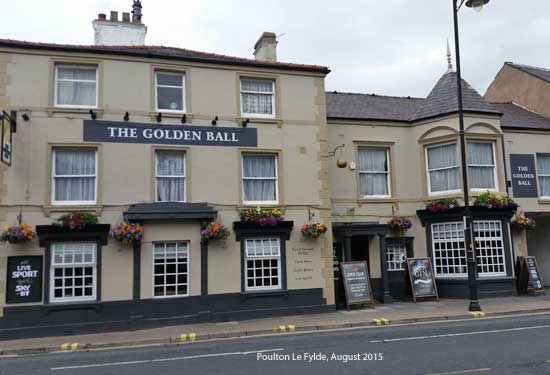 Queen's Square.
Church Mews.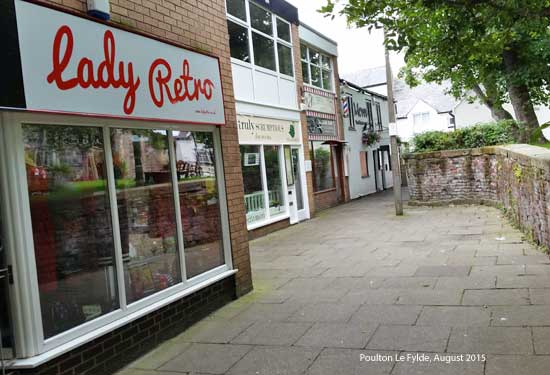 St Chad's from the mews.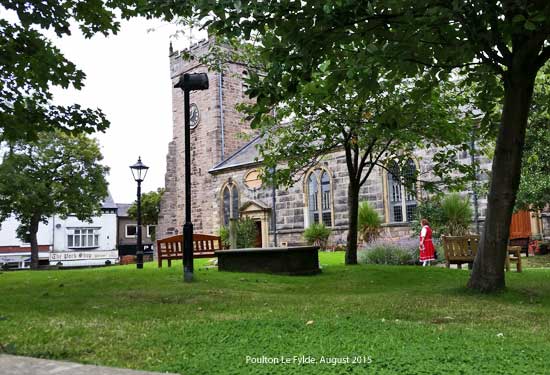 The Thatched House and The Cube.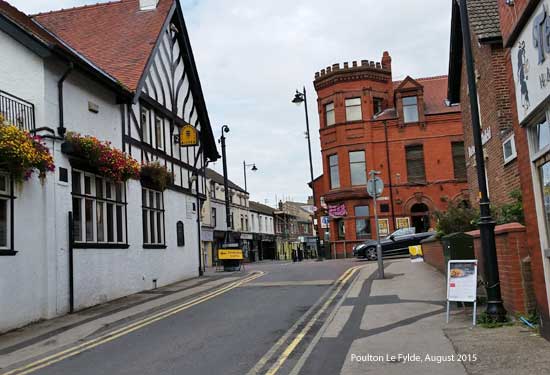 Ball Street shops.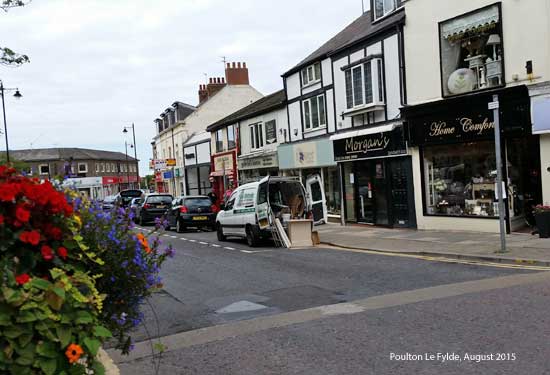 The Breck shops.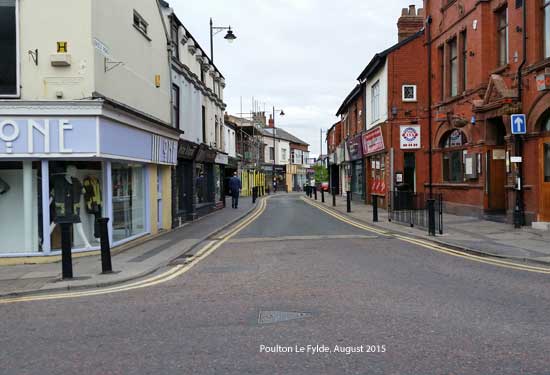 Railway Station. Very nice on the platform.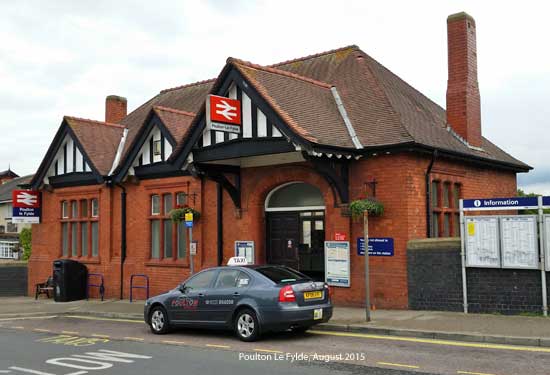 Poulton Le Fylde Station, Oct 2011.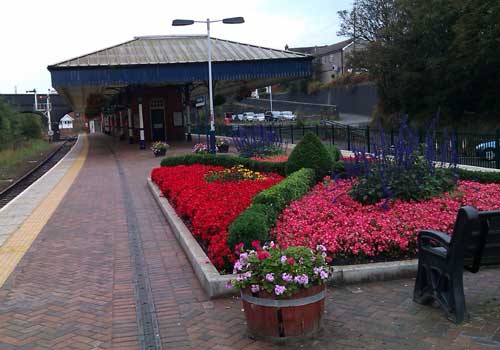 The Breck from the railway station end.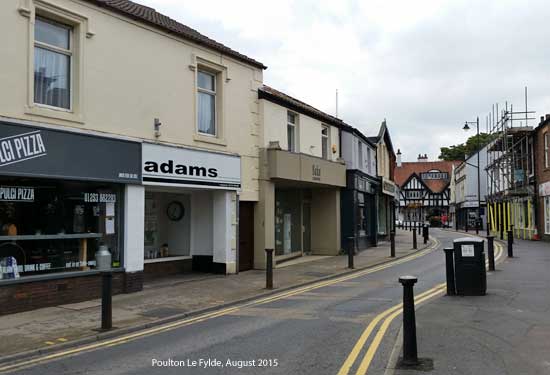 Vicarage Road, Bistro Italia and Uber.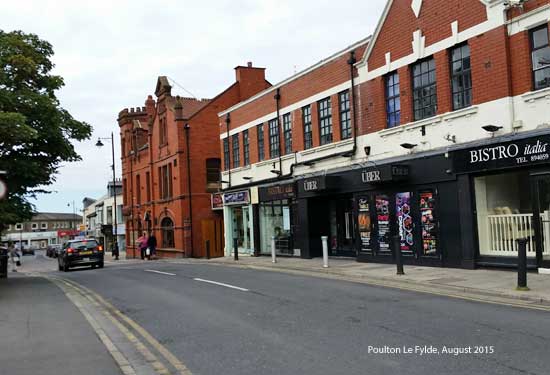 St Chad's Church Hall.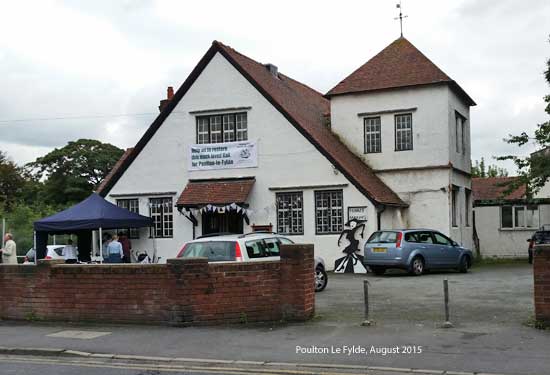 Vicarage Park.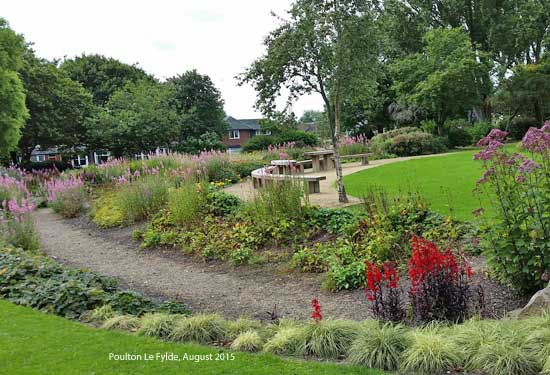 Some Older photos: