North of Clitheroe is Slaidburn an attractive village in the Bowland Forest of Lancashire. The Friends of the Lancashire Archives had a guided walk round the village area led by Chris Spencer who is writing a book on the area after exploring some 400 boxes of historical data at the Lancashire Archives.
A sizeable group of 29 met in the car park and Chris took us to some of the large houses in the area, the village centre and the church and explained their history and the people in them.
The first house was Town Head which dates back to the early 17th Century and has been recently restored.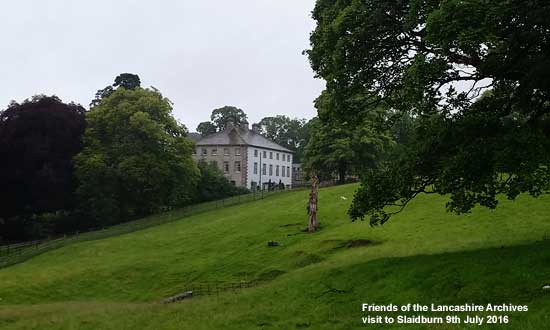 Next was the village centre with War Memorial, General Store and Pub.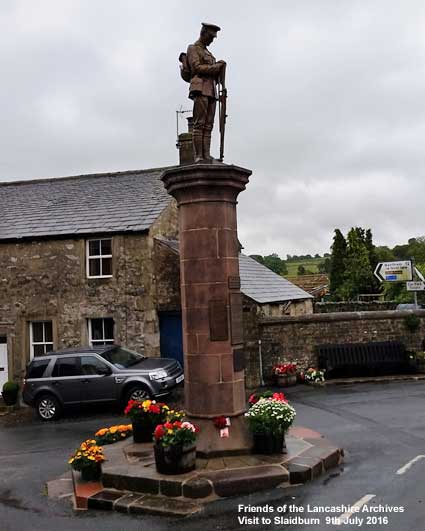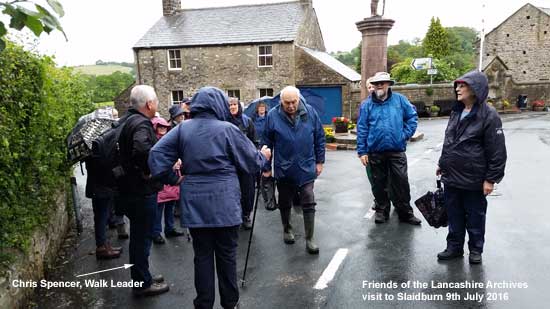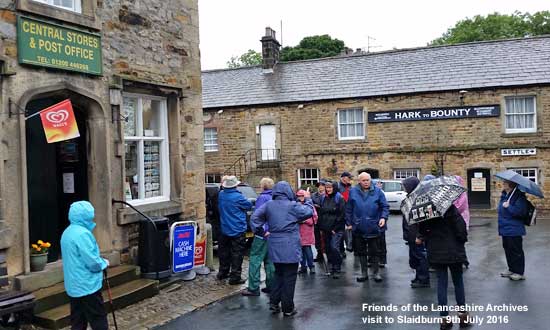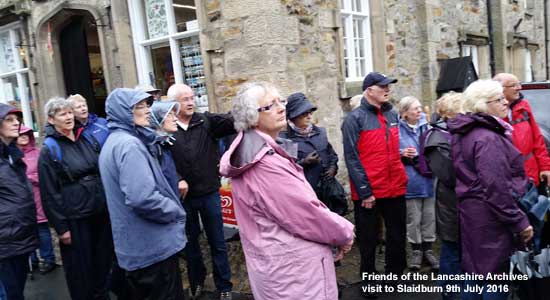 Walking past the Heritage Centre which is only open on certain days.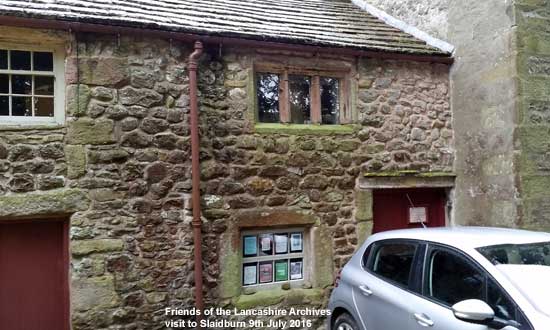 Past the Parsonage, the school and Church.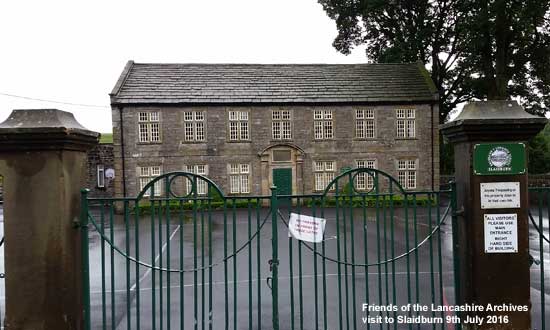 On along a track towards the river and a house called Dunnow Hall which is on the edge of the flood plain.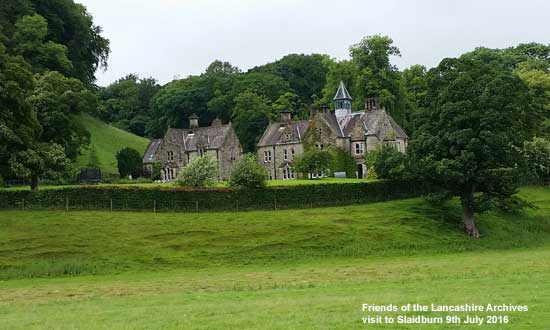 Returning to view a house called Whiteholme which was rebuilt by Edward G Paley.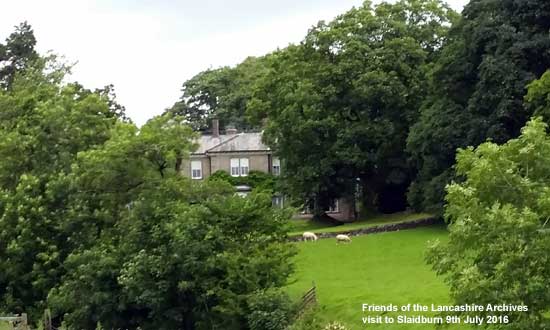 On to St Andrews Church where the graves of the local owners of these houses and the Peel family lie (although not Sir Robert Peel).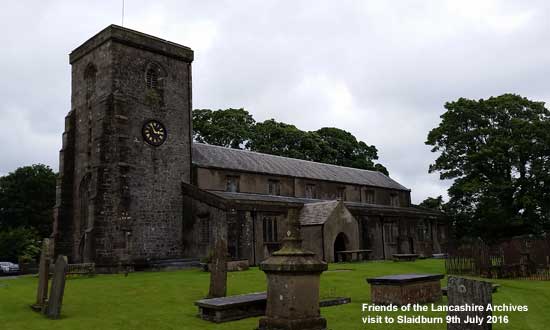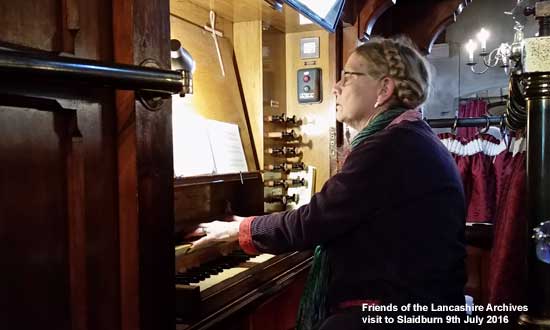 Some of the Peel family graves at St Andrews Church, Slaidburn.