Southport on the south bank of the River Ribble's broad estuary, with very wide sands. Elegant main street with Victorian verandas, a long pier and the Atkinson Art Gallery and Museum also library and theatre.
Less than 30 minutes from Preston on the A59.
Atkinson Gallery, Southport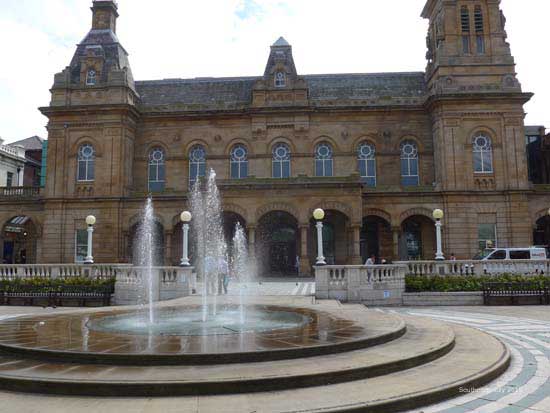 Lord Street, Southport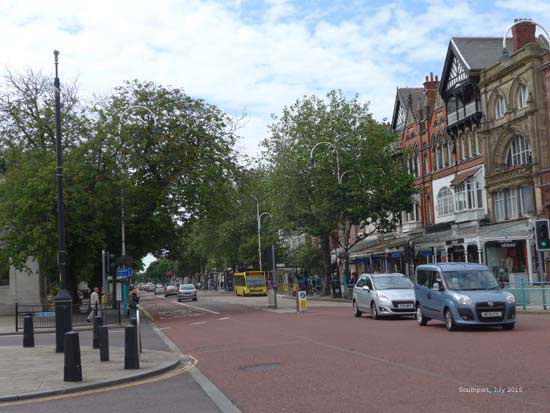 Southport Pier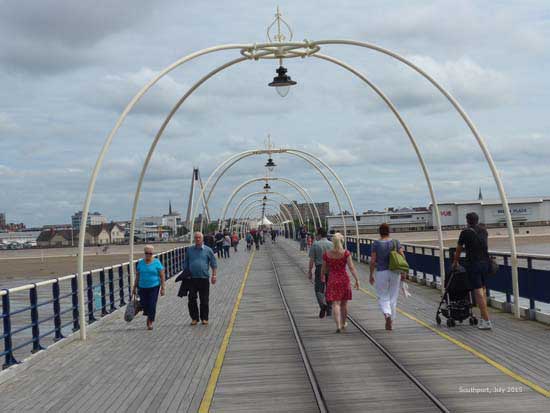 The Southport Pier Train at the Pier end building. Also the tram that is no longer in use.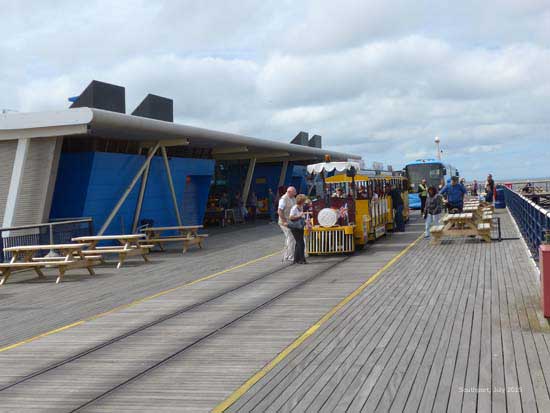 The Meccano maker Hornby built scooter. Hornby was a Liverpool company and the scooter was made in Southport.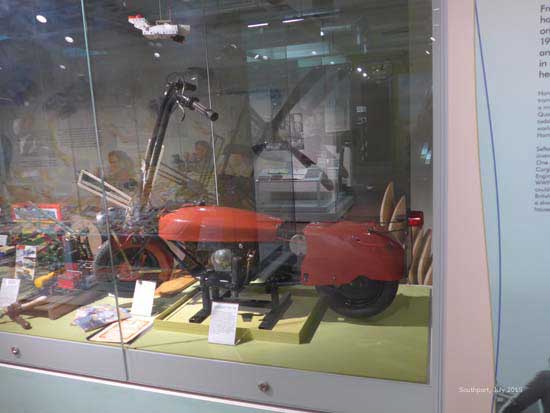 The life vest as worn by lifeboat crew in the 19th Century. Atkinson Museum.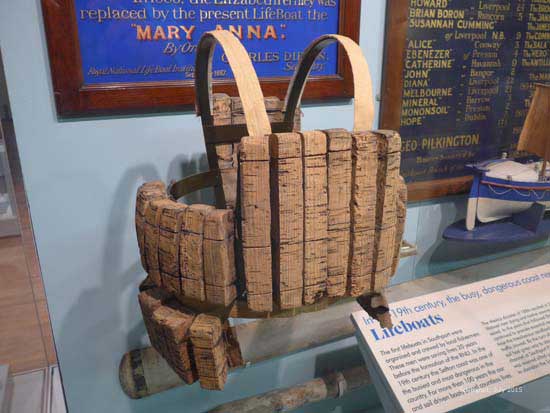 Southport War Memorial.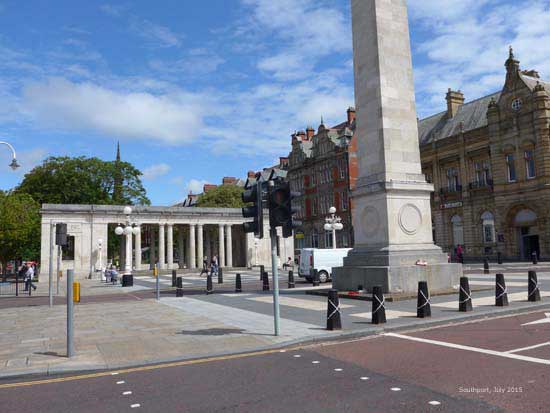 The Southport Pier Tram no longer in use, too heavy someone said.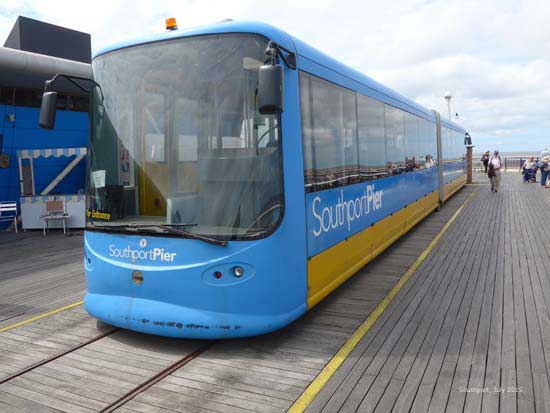 Southport Pier, a nice walk.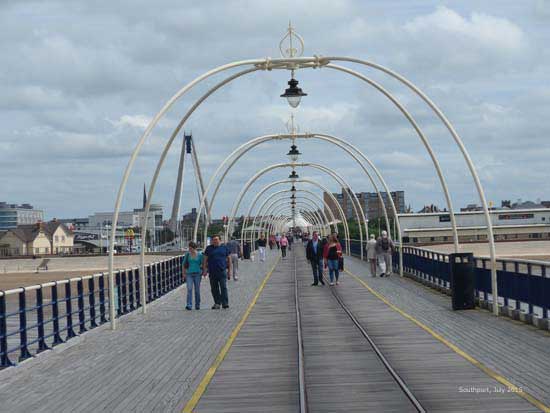 Southport Pier.