The National Football Museum
The National Football Museum was located at Deepdale, the ground of Preston North End Football Club. Entry was free and car parking was easy. Closed from 30th April 2010.
Record of Visits to the now Closed National Football Museum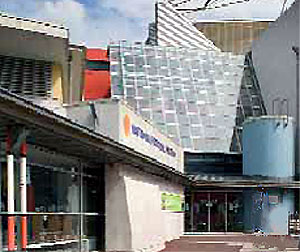 Visit 21st June 2009. The museum has improved since my last visit. Seemed fuller. Quite a few videos. Famous shirts, England caps, reviews of clubs periods of greatness e.g. Liverpool in the 80's. Still enjoyed looking at the ups and downs of the teams on the wall chart. Good view of the ground and special room 'Local Hero' for Sir Tom Finney.
I visited the museum in January 2005. Park your car in the ground car park, free, and walk into the museum, free. You can buy football memorabilia, a coffee and biscuits. Then walk round the displays.
I found the wall chart showing the league tables for every year since their beginning the most interesting. Amazing to see the ups and downs, especially of Preston itself, from the first division to almost being voted out of the league and back to doing well in the championship in 2005. Another highlight which is unusual, I was told, was that the Preston team were having a full scale practise match on the pitch as they didn't have a game that Saturday. There is a viewing platform in the museum.
The museum is a long walk round display putting football events into context with social developments. Upstairs is a kick-about, penalty taking and TV mock interview display which some young lads from Manchester were having a laugh seeing themselves on TV.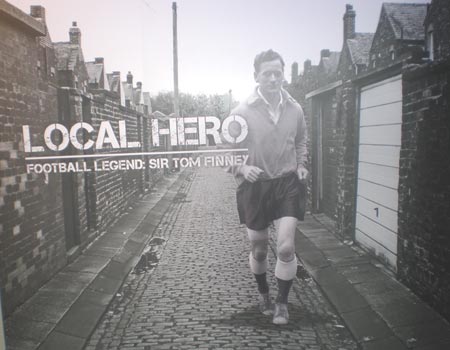 At the museum it's lifesize, 2009 Sir Tom Finney - Local Hero. A room dedicated to the career of Sir Tom.
Dick Kerr's Ladies Football Team