University of Central Lancashire (UCLAN), Preston
The University of Central Lancashire is located at the northern edge of Preston city centre.
The university was known as the Harris Institute or College for nearly a hundred years to 1973. It then became Preston Polytechnic then Lancashire Polytechnic and then the University of Central Lancashire in 1992. The Harris bequest also providing Prestons main building, the Harris Art Gallery and Museum.
The University website quotes 1828 as the earliest place of learning when it was The Institution for the Diffusion of Knowledge.
The old classical style building overlooking Avenham Walk promenade was part of the early Harris Institute along with the red brick building in Corporation Street. The newer building next to the red brick one was built in the 1960's and was the Harris Technical College. This was closed and rebuilt due to corroding cement and asbestos fears. At that time the Avenham building was for fine art and the Corporation Street building for graphic and fine art.
The Corporation Street building is named as the Victoria Jubilee Technical School in the Ordnance Survey map of 1909, next door is an area of parkland. This is where the 1960's building was built. The area to the north on Fylde Road beyond St Peter's church (closed) is now the modern university building. Just beyond this between Fylde Road and Moor Lane is the student accommodation.
In 2017 the University of Central Lancashire has a £200m plan. In 2018 the new Engineering and Innovation building is well underway and the Fylde Building has been demolished to make way for a grand Student Centre at Adelphi. The Fylde Building having once been a Social Security office before being taken over by UCLan.
In 2019 here is the new engineering block: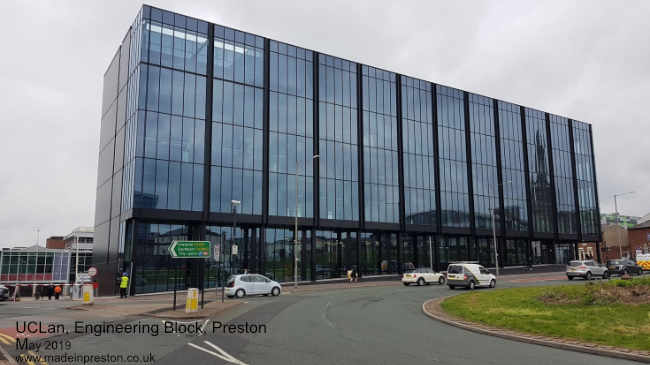 Artists impression of the Student Centre to be across from the Engineering Building: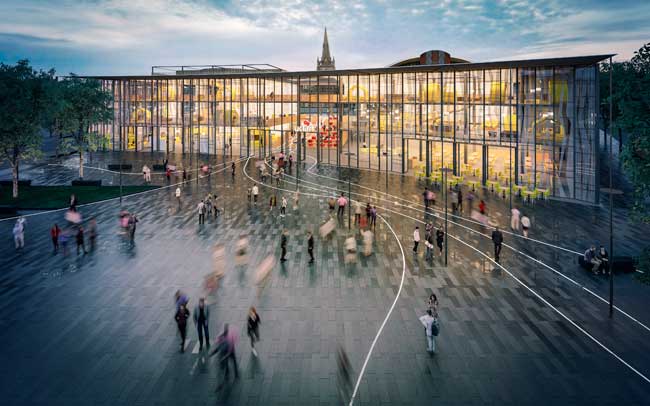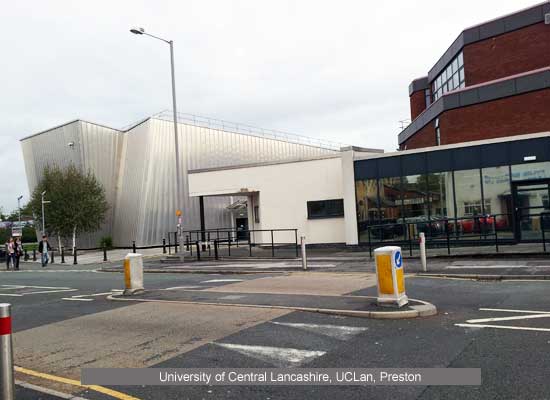 The photo below is now historical as a large Engineering Block, see above, has been built where the cars are.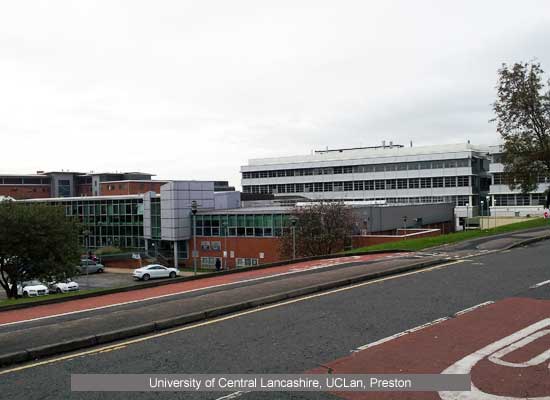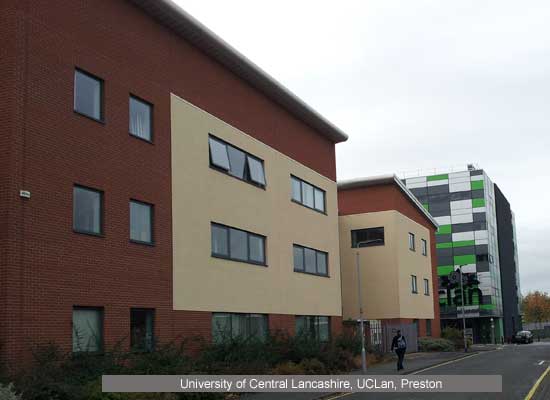 The former St Peter's Church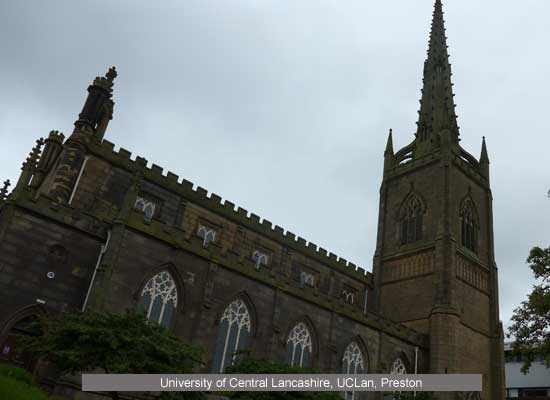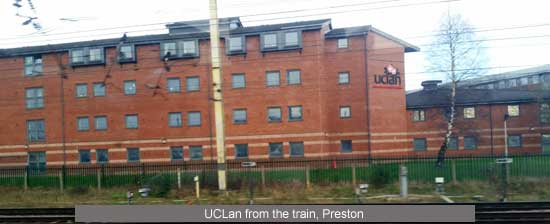 The Avenham building was sold off recently as not fit for purpose, although, as an opinion, the move seems a bit lacking in duty of care, and it's a nice location, although well away from the main buildings. Places like Oxford are based on their old buildings.
The University Web-site is: http://www.uclan.ac.uk/