British Commercial Vehicle Museum,
Leyland, Lancashire
Museum in Leyland, Lancashire. Well positioned for a detour off the M6, junction 28 then signposted to the museum in Leyland, about a mile, 3 minutes drive. Around 70 vehicles; buses, lorries, vans, fire-engines, steam and diesel powered. Has its own car park and cafe.
Very clean, nicely presented, although a bit dark. Staffed by friends. Neat cafe. Good programme.  Their website is linked at the bottom of the page. Visit the museum now!
The museum has Morris, Bedford, Beardmore etc vehicles, not just Leyland.
There is also a massive archive and photograph collection. Many of which can be bought on line.
Note this is not the official museum website, see the link at the bottom of the page.
Look at the Leyland Society event of 9th July 2005.
Also the 2006 Leyland Society event
My photos of inside the museum, July 2012
Atkinson Truck.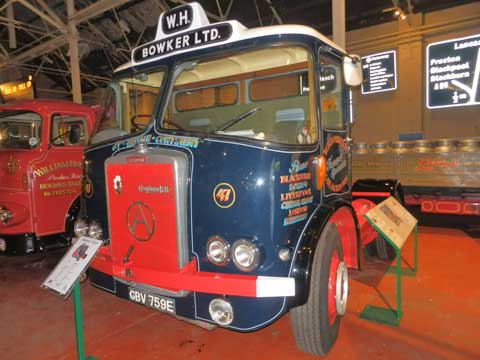 Bedford Truck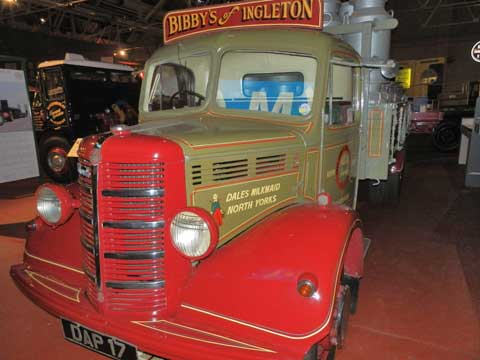 Billing Stevens bus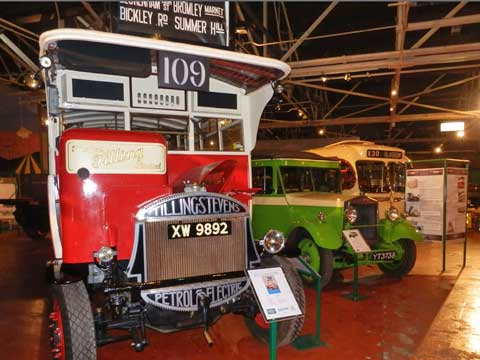 Leyland bus. Fishwick of Leyland.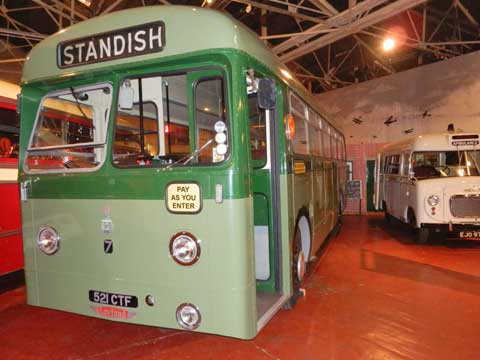 Foden Truck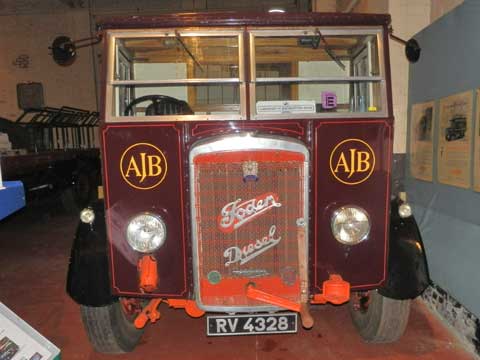 Fulwood Fire Tender. They're looking for 2 horses to tow this in the Guild Procession. Contact them if you can help. Link to their website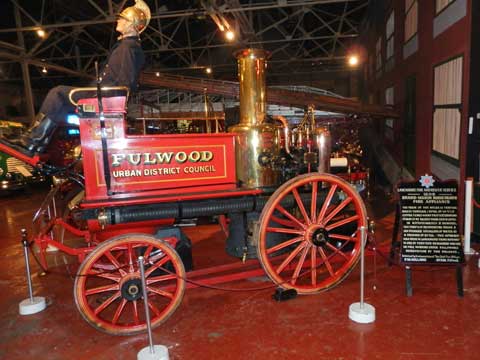 Leyland Truck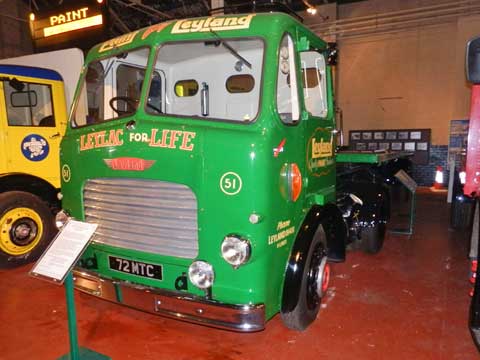 Ribble Bus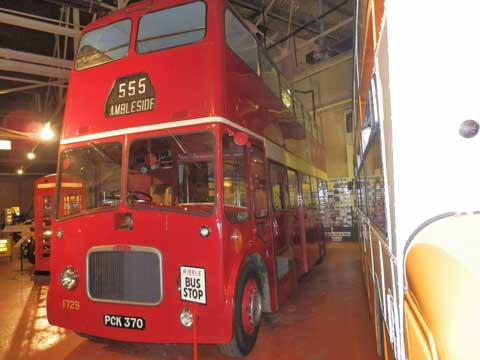 Leyland Steam Vehicle.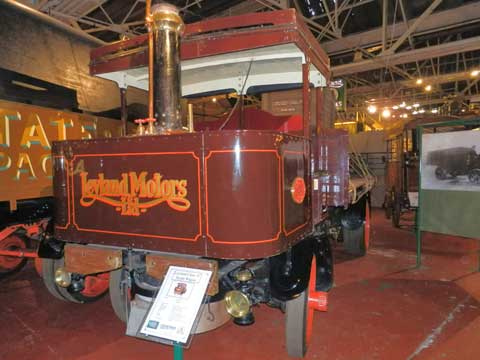 We all have our favourites. Here is mine. A Leyland Tiger Cub, Burlingham body. 1956. Ribble coach. X30 Glasgow.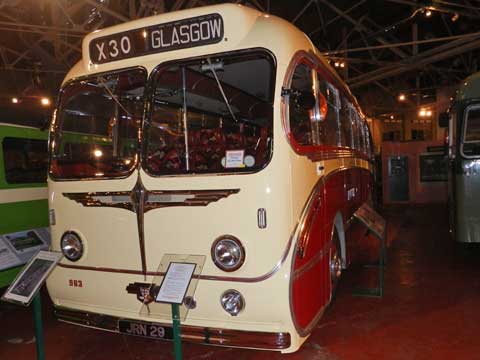 My photos of inside the museum, 2007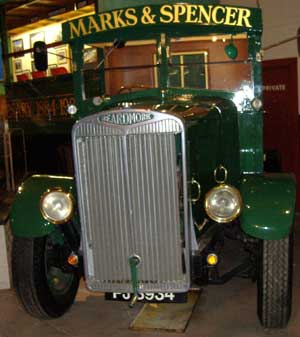 Marks and Spencer Beardmore.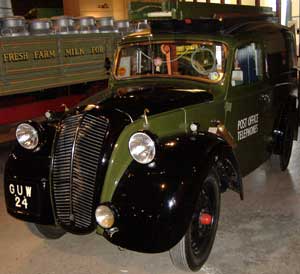 Post office, getting those wires fixed.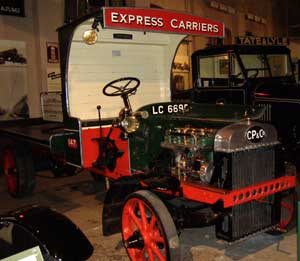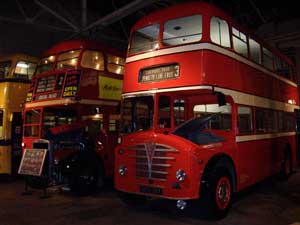 Warrington Foden, London bus, Bournemouth trolley bus. This isn't there now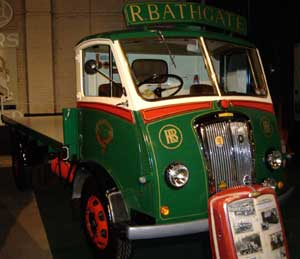 Morris Commercial sitting pretty.
2007: Hotpot with bun, Chorley cake and a mug of coffee. They'll be getting everyone in. Tasty and not microwaved either. Pleasant staff.
Note 2012: The cafe has been modernised now and the menu has changed.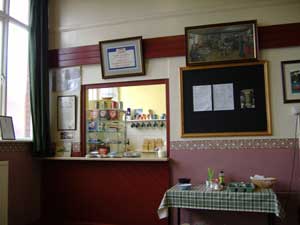 2007: Serving hatch in the old canteen. This isn't there now.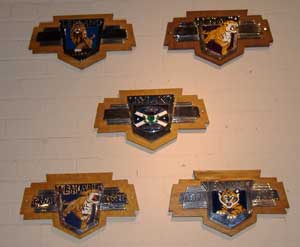 A bit big for my collar, nice badges.