Made in Preston and the surrounding area
www.madeinpreston.co.uk - website established 2002
Read about Preston and its surrounding area on this website. Things to do, things to see and things to note:
Great things have been made in the area and some still are: most of the RAF's current fighter aircraft, such as Eurofighter Typhoon and Panavia Tornado. Also at Leyland Trucks they still produce thousands of trucks.

More pages:
A fine renovation - Bistrot Pierre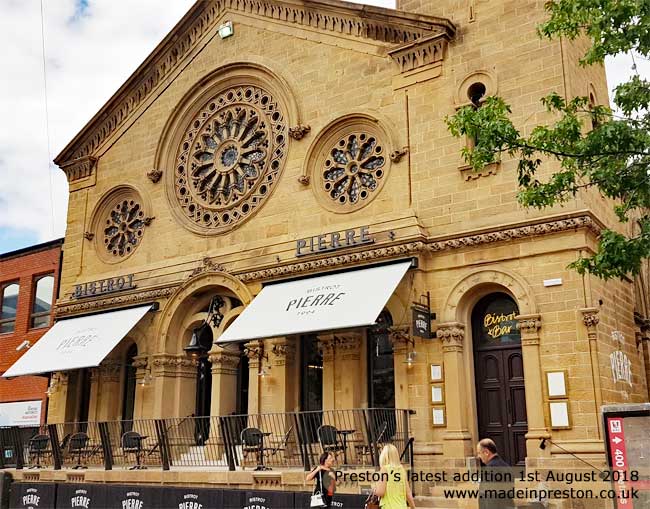 Good luck to Bistrot Pierre who have renovated the decaying Grade II listed Baptist Church on the main street close to the station in Preston. Opening date was 6th August 2018. (This isn't a paid for advert).
Fishergate August 2018
Fishergate looking well with its trees and the restricted vehicle access. Preston's main shopping street with the Fishergate Centre and station at one end and the ornate Miller Arcade and the excellent Harris at the other. The charms of Georgian Winckley Street and Square to the south and St George's Centre to the north.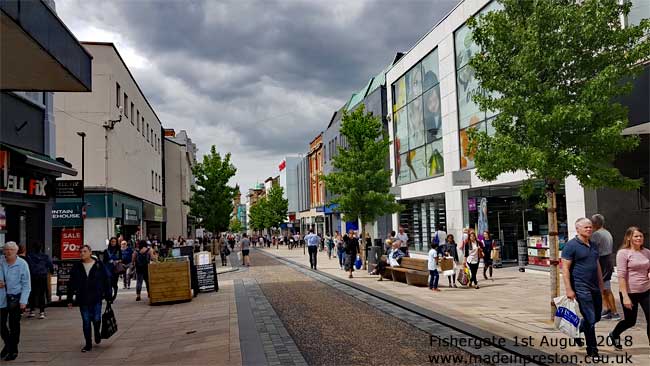 The Best Built View of Preston
In July 2016 Preston Cenotaph was upgraded to Grade 1 Listed. This is the highest level and is awarded by the Secretary of State for buildings of exceptional interest. Also on the photo is the Grade 1 Listed Harris Museum, Art Gallery & Library and the Town Hall.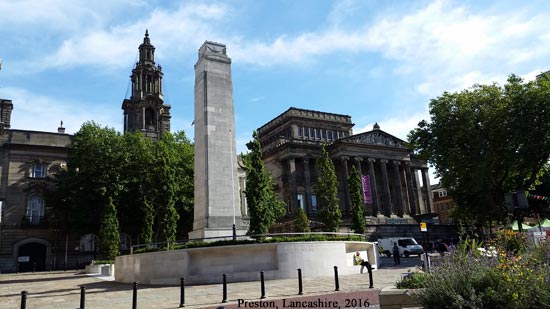 Avenham Park riverside walk September 2018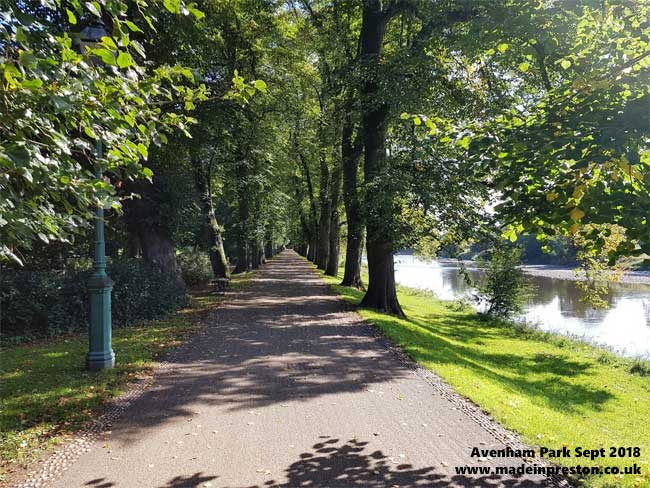 The newest pages: The blogs are updated every few weeks.
Made in Preston - The Blog - occasional ramblings about Preston, updated July 2018
The North Westerly Blog - infrequent ramblings about things in the North West and places.
Just 10 minutes walk from the centre of Preston are lovely views and in 1648 Cromwell fought the Duke of Hamilton a bit further along the river: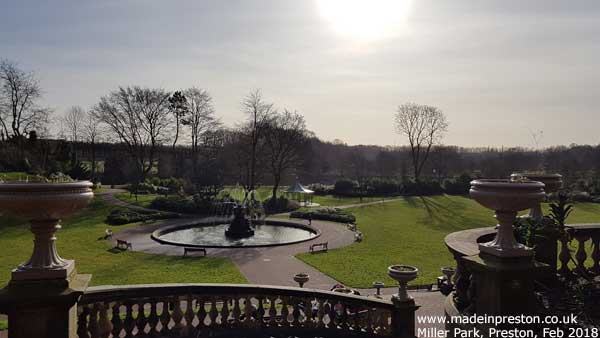 Monthly PNE status since 2005, click here.
---
www.madeinpreston.co.uk - website since 2002.
Disclaimer and Acknowledgements
We also have Facebook, Twitter and Flickr accounts. . We're not to be associated with anything else calling itself Made in Preston. This is 2002 vintage.
If only there was time to do all planned for this website. But we plod on multi-tasking with other websites and social media by the same author. Hope you like it.