Read about Preston and its surrounding area on this website. Things to do, things to see and things to note.

Great things have been made in the area and some still are: most of the RAF's current fighter aircraft, such as Eurofighter Typhoon, and Leyland Trucks.
The new US and multi-national programme, the F35, rear fuselage and tails are built at Samlesbury:
Previously buses like the Leyland Atlantean and its predecessors, Atkinsons Vehicles, the Deltic prototype locomotive, 1000's of trams and large electric motors, miles of cotton woven and rayon fabric.
Companies such as Horrocks, Dick Kerr's(English Electric), Joseph Foster(Goss), Leyland Motors, Leyland Rubber(BTR), Leyland Paints were well known nationally in their time. Slingers and Starkies were well known locally.
Inventions from Preston like the Arkwright water frame spinning machine that transformed cotton manufacturing and made a big contribution to the machine age.
In the 2012 Preston Guild, the Trade Procession showcased modern manufacturers. These included BAE Systems, Leyland Trucks, Plumbs furniture covers, Sika Liquid Plastics, Incoraz chemicals.
Discover Preston in the Harris Museum, as well as great art: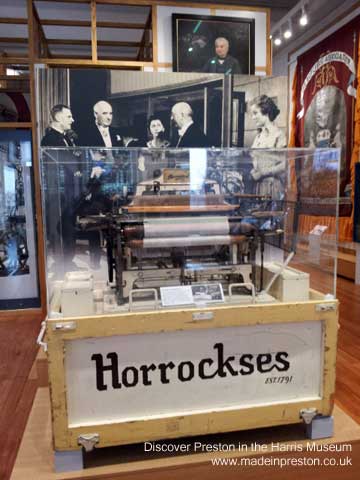 Places to visit or see in and around Preston.
Ribble Steam Railway & Museum,
Victorian Covered Market,
Preston Bus Station,
Guild Wheel,
Central Methodist Church

Lancashire Records Office.

Over the boundary:

British Commercial Vehicle Museum,
Lytham,
Barton Grange Garden Centre.
Just 10 minutes walk from the centre of Preston are lovely views and in 1648 Cromwell fought the Duke of Hamilton a bit further along the river: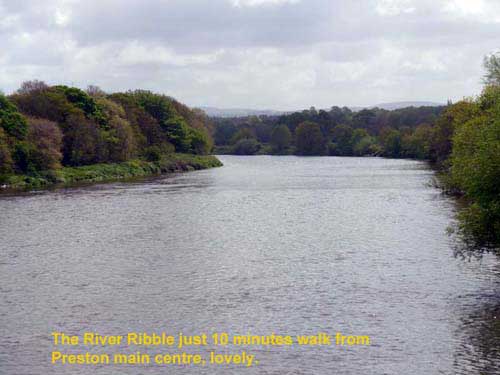 Recent uploads:
---
Monthly PNE status since 2005, click here.
Deepdale, home of Preston North End. Nice ground next to a park, and close to Deepdale retail centre.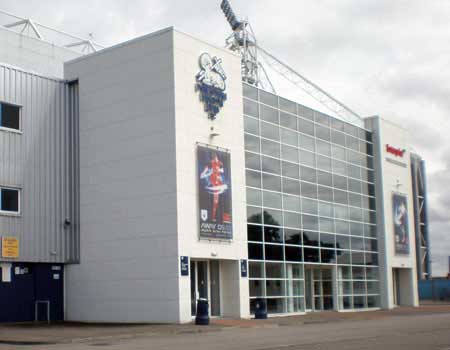 ---
Information, places to visit and news