Read about Preston and its surrounding area on this website. Things to do, things to see and things to note.

Great things have been made in the area and some still are: most of the RAF's current fighter aircraft, such as Eurofighter Typhoon and Panavia Tornado. Also at Leyland Trucks they still produce thousands of trucks.
Battle of Preston 300th Anniversary events. November 2015.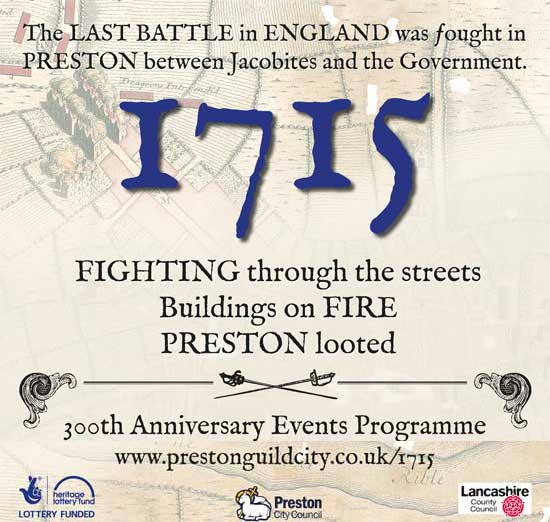 Map of the Battle of Preston. The Jacobites had their escape to the north cut off by Government troops and were surrounded. Prisoners were locked in the Minster and local rebels executed. Government positions marked in red.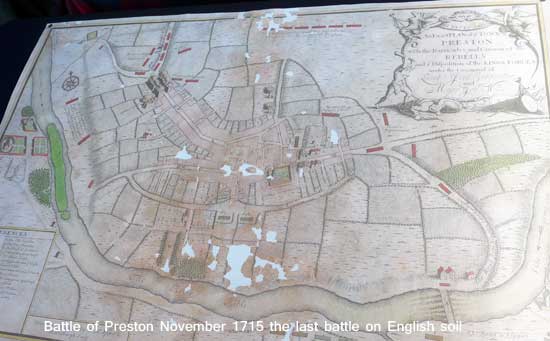 The new US and multi-national programme, the F35, rear fuselage and tails are built at Samlesbury:
Recent New Pages:
Battle of Preston 300th Anniversary events.
The Preston Magazine, back issues since 2012
The Lostock Hall Magazine, back issues since 2012 and
The History of Lostock Hall War Memorial Vols 1 & 2
Heritage Open Days report Preston 2015
Pictures of Poulton Le Fylde
Blackpool Air Show 2015

Leyland Society Event 2015
Tour of Fleetwood
Visit to Hoghton Tower, July 2015

Views from Knott End
Lytham 1940s Weekend
Southport, July 2015
Fleetwood Tram Sunday 2015
Preston Bus Station update
Tatton Park RHS Show 2015, Preston Gold Medal
Out of area pages:
Keighley Bus Museum, Cliffe Museum, Keighley & Worth Valley Railway Oct 2015
Skipton Bus Running Day Oct 2015
Beaulieu National Motor Museum
Army Air Museum
Previously buses like the Leyland Atlantean and its predecessors, Atkinsons Vehicles, the Deltic prototype locomotive, 1000s of trams and large electric motors, miles of cotton woven and rayon fabric.
Companies such as Horrocks, Dick Kerr(English Electric), Joseph Foster(Goss), Leyland Motors, Leyland Rubber(BTR), Leyland Paints were well known nationally in their time. Slingers and Starkies were well known locally.
Inventions from Preston like the Arkwright water frame spinning machine that transformed cotton manufacturing and made a big contribution to the machine age.
In the 2012 Preston Guild, the Trade Procession showcased modern manufacturers. These included BAE Systems, Leyland Trucks, Plumbs furniture covers, Sika Liquid Plastics, Incoraz chemicals.
John Fishwick & Sons of Leyland who ceased trading in October 2015 after 108 magnificent years, read more on our J Fishwick page: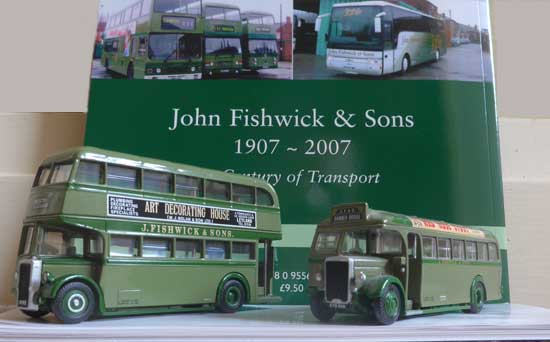 ---
The Preston Magazine now on line on this website, click here.

The Lostock Hall Magazine now on line on this website, click here.

---
The dreaming spires of Preston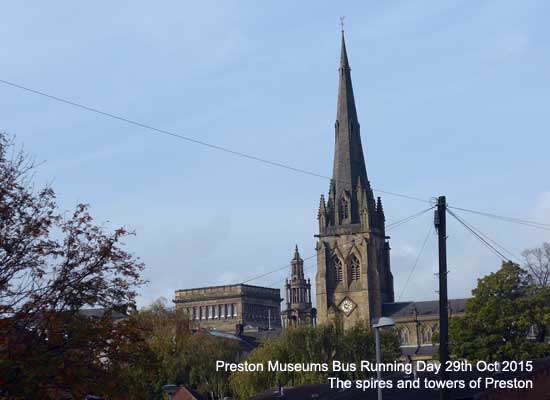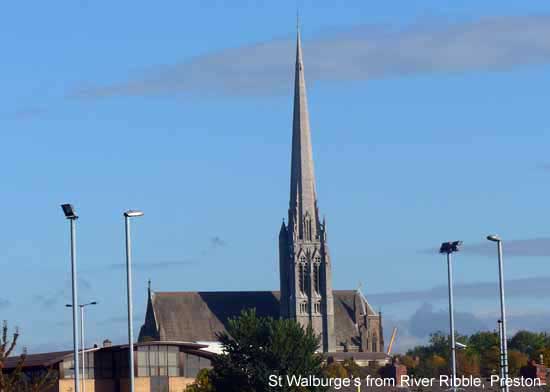 Preston's great museum and art gallery.
Discover Preston in the Harris Museum, as well as great art: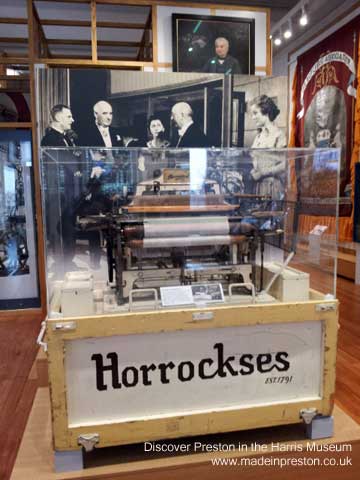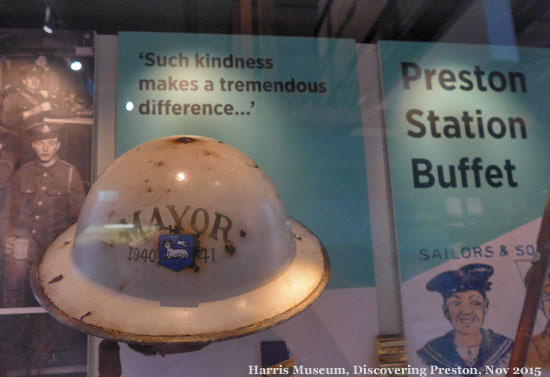 Preston Station Buffet, set up to help feed the high number of hungry soldiers coming to Preston Station from all over Britain in World War One plus the Mayor's helmet World War 2.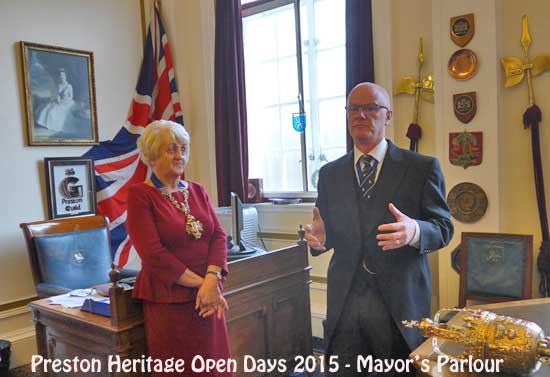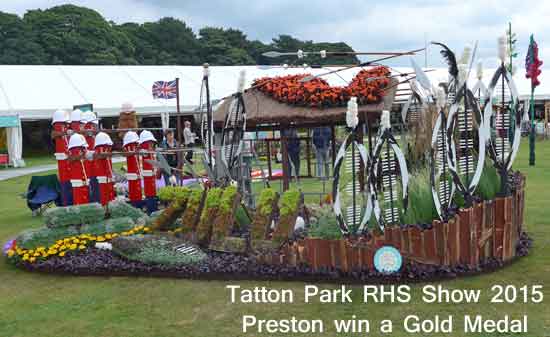 Battle of Preston 1715 - 300 years commemoration
18th, 19th July 2015, re-enactment of the Battle of Preston 1715: At Hoghton Tower and in the Flag Market, Preston.
Plus other related events in the Harris Museum in November 2015 the actual anniversary.
Photos of the stall by Preston Museums and Lancashire Archives and the Battle of Preston re-enactment team dressed as government troops and Jacobites, 18th July 2015. Celebrate the event in November 2015.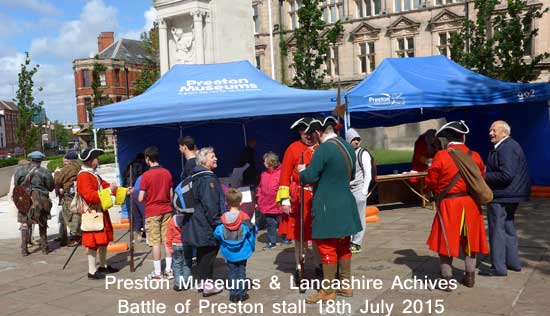 more on our history page.
Places to visit or see in and around Preston.
Ribble Steam Railway & Museum,
Victorian Covered Market,
Guild Wheel,
Central Methodist Church

Lancashire Records Office.

Over the boundary:

British Commercial Vehicle Museum,
Barton Grange Garden Centre.
Just 10 minutes walk from the centre of Preston are lovely views and in 1648 Cromwell fought the Duke of Hamilton a bit further along the river: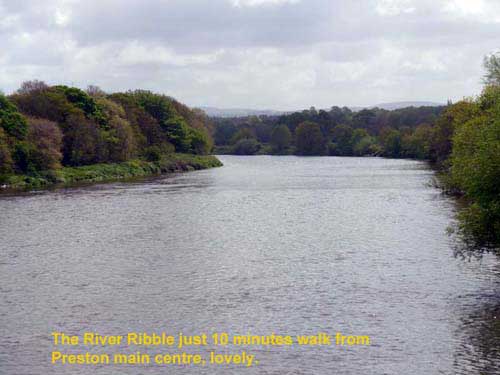 Just 10 miles north of Preston is good walking country.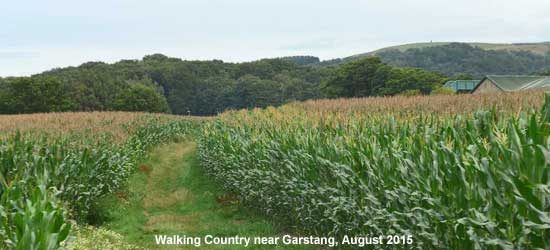 Just 12 miles west of Preston is more beach than you can handle.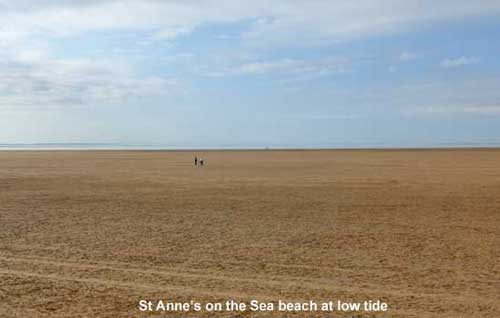 ---
Monthly PNE status since 2005, click here.
Deepdale, home of Preston North End.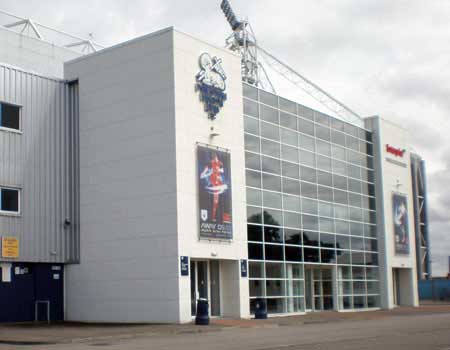 ---
Information, places to visit and news
www.madeinpreston.co.uk - website since 2002.