Another  walk from near Preston Docks to the Bus Station for  a bus to Leyland taking  about 45 minutes.   A walk to the  British Commercial Vehicle Museum taking about 5 minutes.  A quick trip round followed by a 10 minute walk to the railway station.  Train back taking about 5 minutes.  Next a walking return to the docks.
Preston Bus Station
The British Commercial Vehicle Museum at Leyland.  A quick visit, see our other posts for more.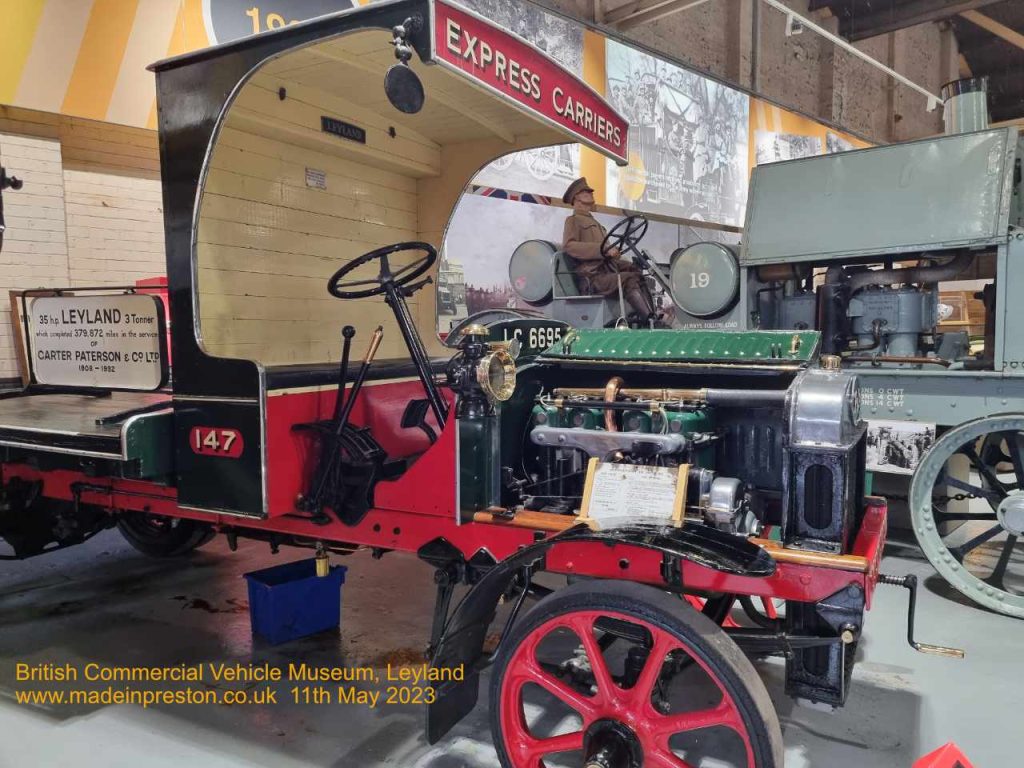 At Leyland Station a zoom view of the magnificent St Walburge's Spire about 5 miles away just past Preston Station.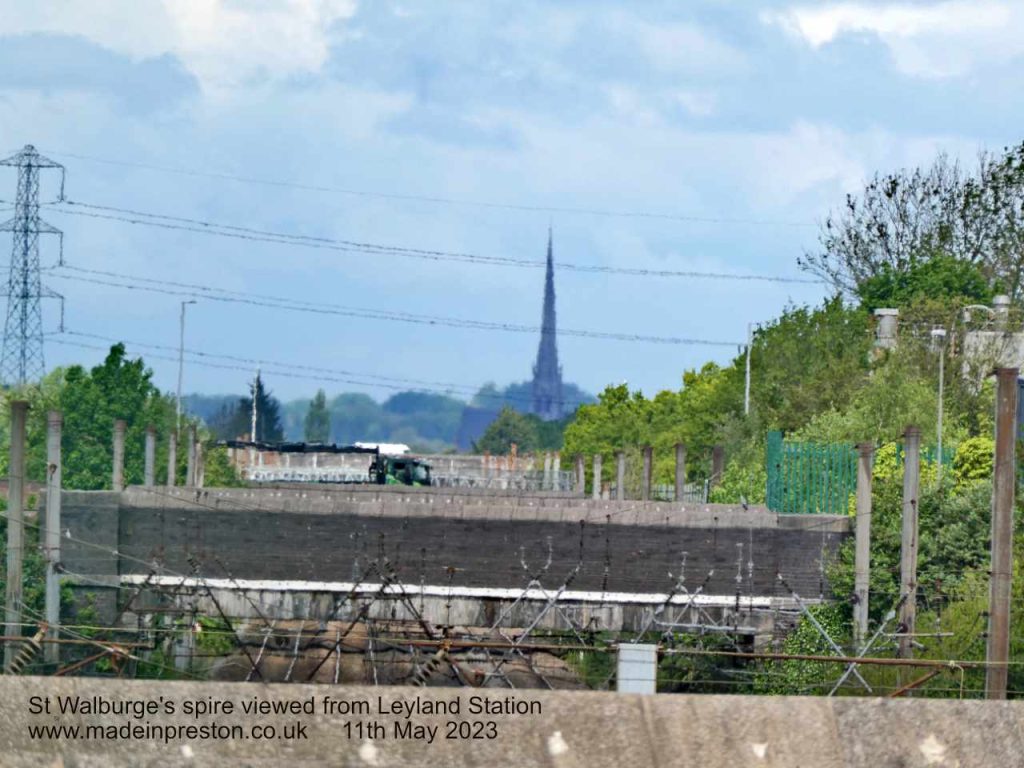 An Avanti Pendolino surges through Leyland.  There's a yellow danger line but you'd be a prat to stand near it.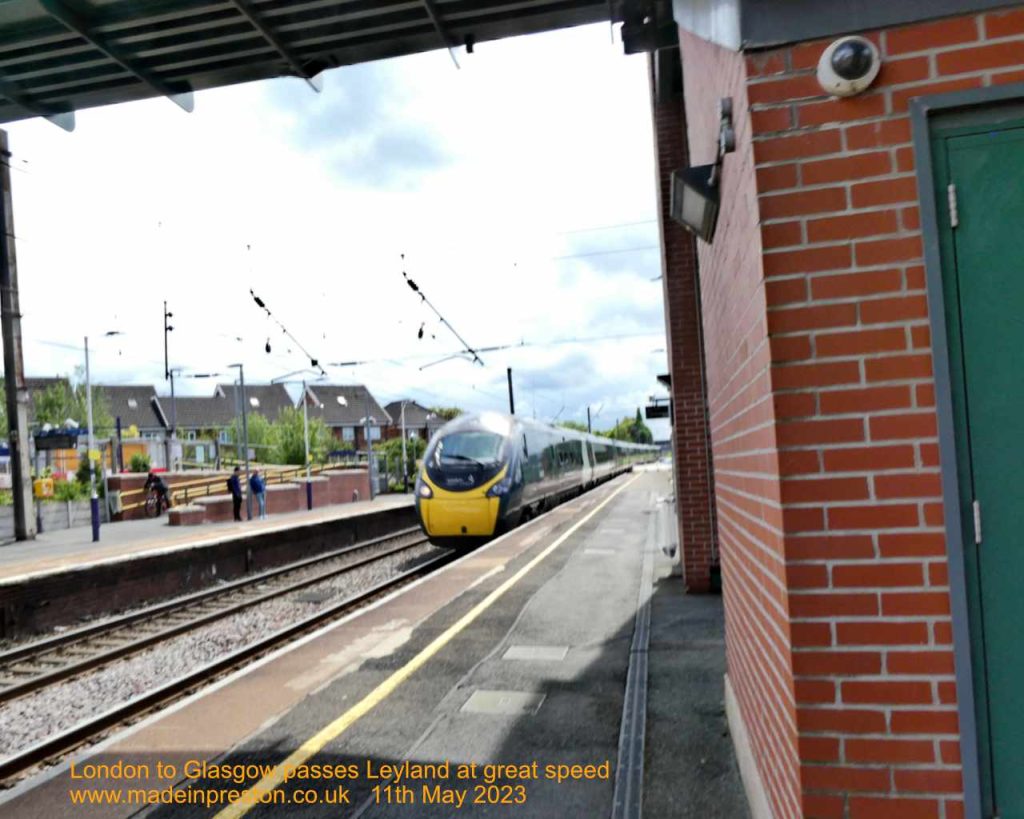 Arriving at Preston a freight waits while a Barrow to Manchester Airport train leaves platform 6.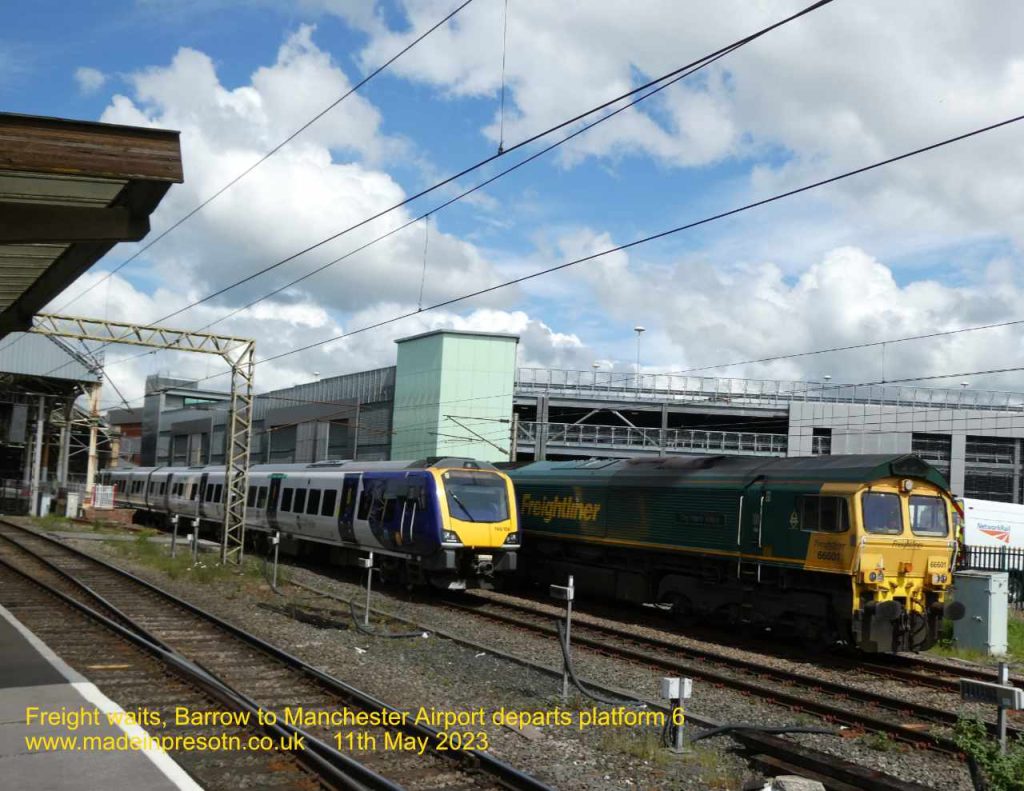 This is where the Ormskirk and Colne trains hide.  Platform 3c.   There is a platform 4c to its right.    In case you want to know Platform 3a is the north end of Platform 3, while platform 3b is the south end.  Platform 4 has a similar split.
A Trans-Pennine Express train bound for Oxenholme Lake District.   Liverpool Eurovision 2023 markings.