Northern Rail are obtaining 101 brand new diesel and electric trains from CAF of Spain.  Many of these will be assembled in Newport, Wales.  There are also 243 ex-ScotRail diesel trains, class 158, and ex-Thameslink electric trains, class 319, being refurbished for use by Northern.
The Class 195 started operating in July 2019 and will be introduced as they are delivered through to 2020.  The Class 319 began operating in April 2018.  This will release the old class 142 Pacer trains which are very old.
Electrification through Bolton is complete enabling electric services from Preston to Manchester along that route since 11th February 2019 several years later than originally planned due to difficulties with the line.
Class 195 diesel train at Preston.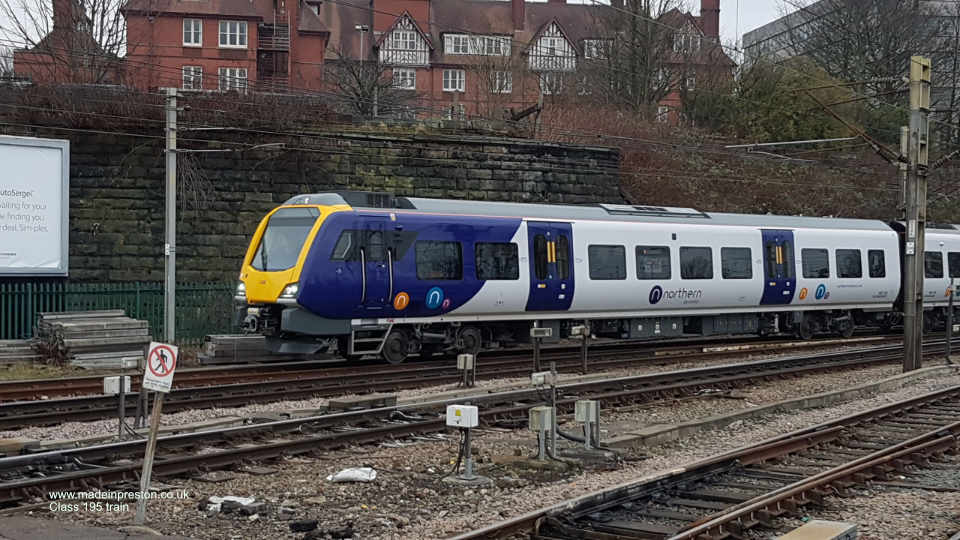 Class 319 electric train at Preston.