Between 14th December 2019 and into the new decade 26th January 2020 is the Open Art Exhibition at the Harris in Preston city centre for artists living in the PR post code.
Three big rooms of local art.  Not to forget the 3 other big rooms of Fine Art and the landings full of art, pottery and glassware, and Discover Preston and more.
This year has another big turn out of interesting work in the materials of paint, thread, cloth, wood, pot, metal, and more, a good catch all phrase 'and more'.
Most of it is on sale, some are NFS or Not For Sale.  Each purchase includes an amount to help The Harris.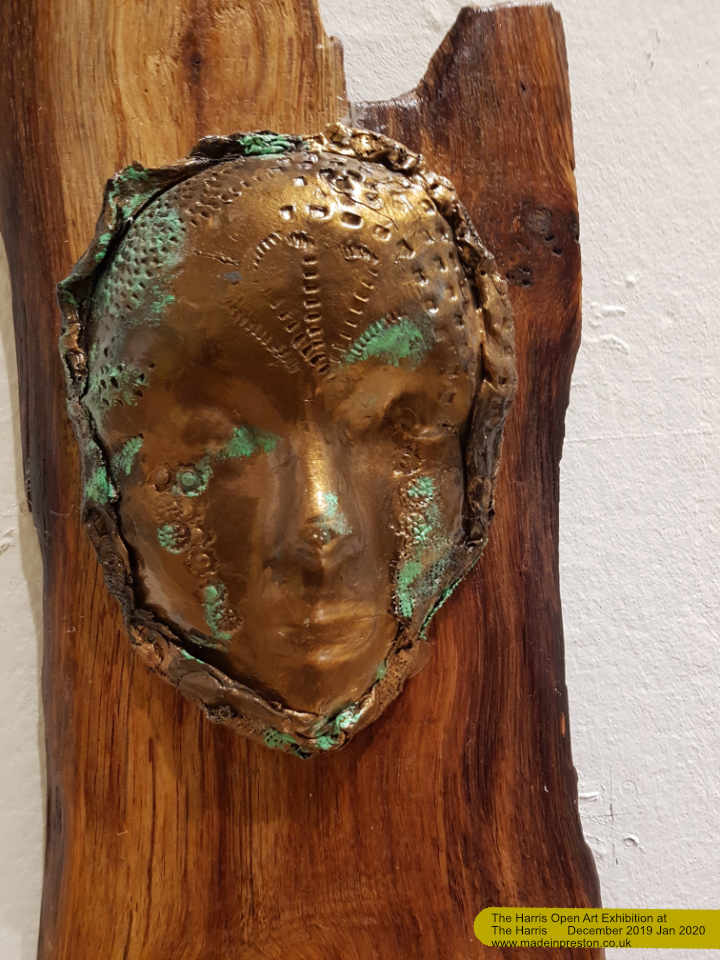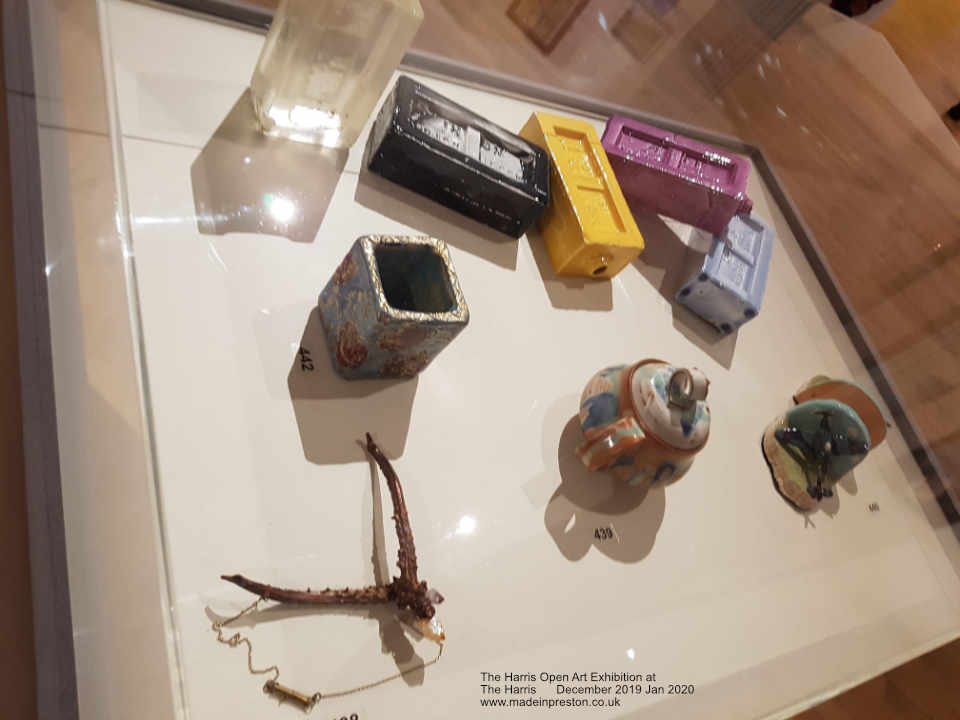 The Last Iceberg: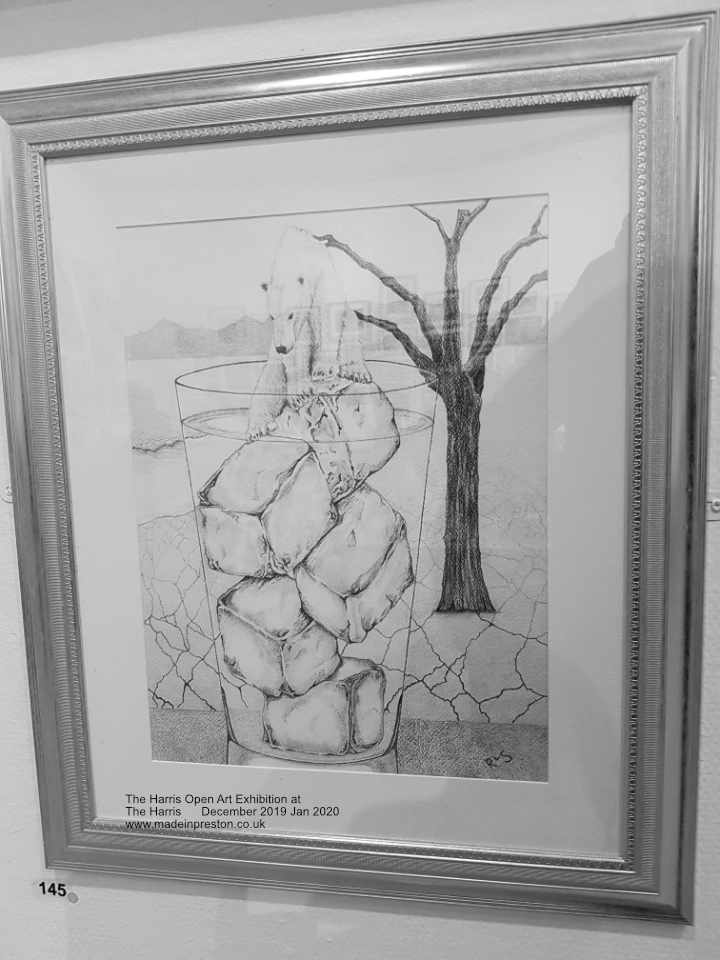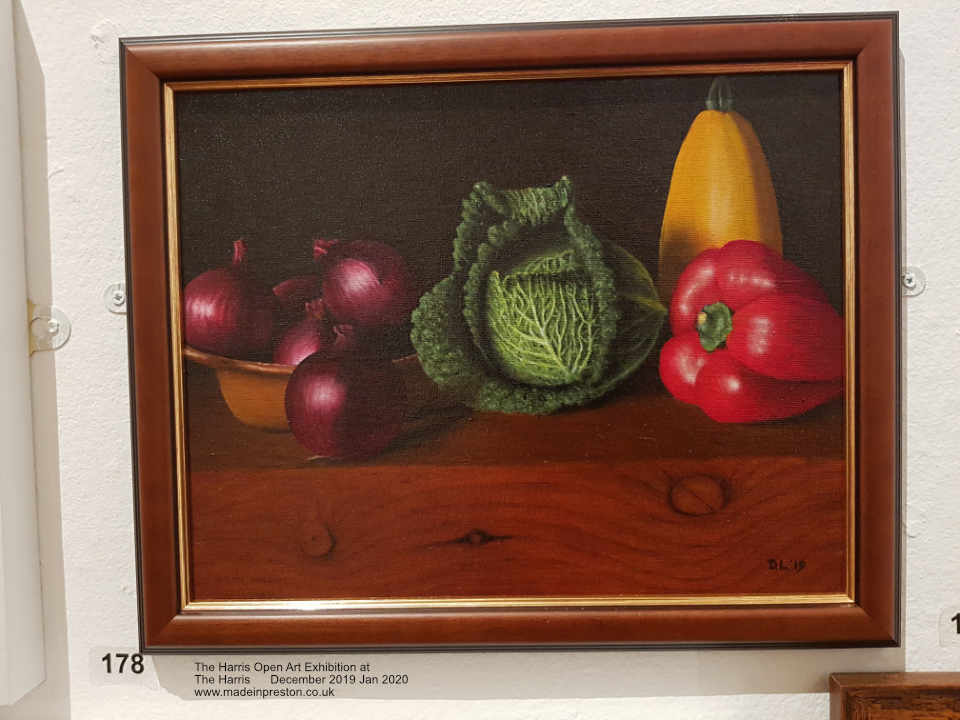 NFS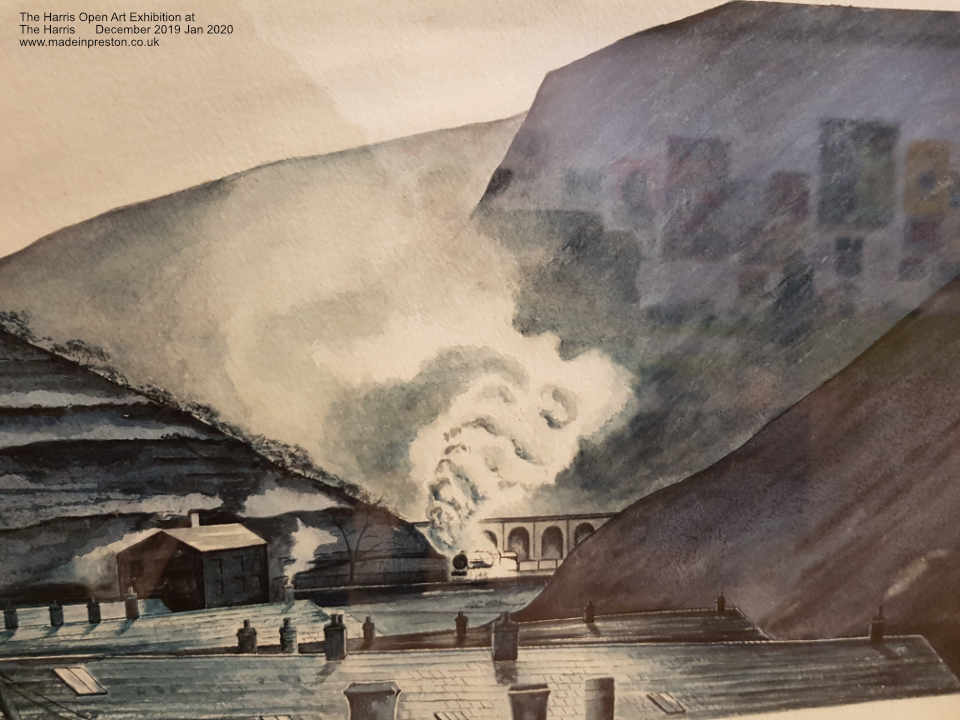 This looks like a photo but it's a drawing, brilliant, something to crow about: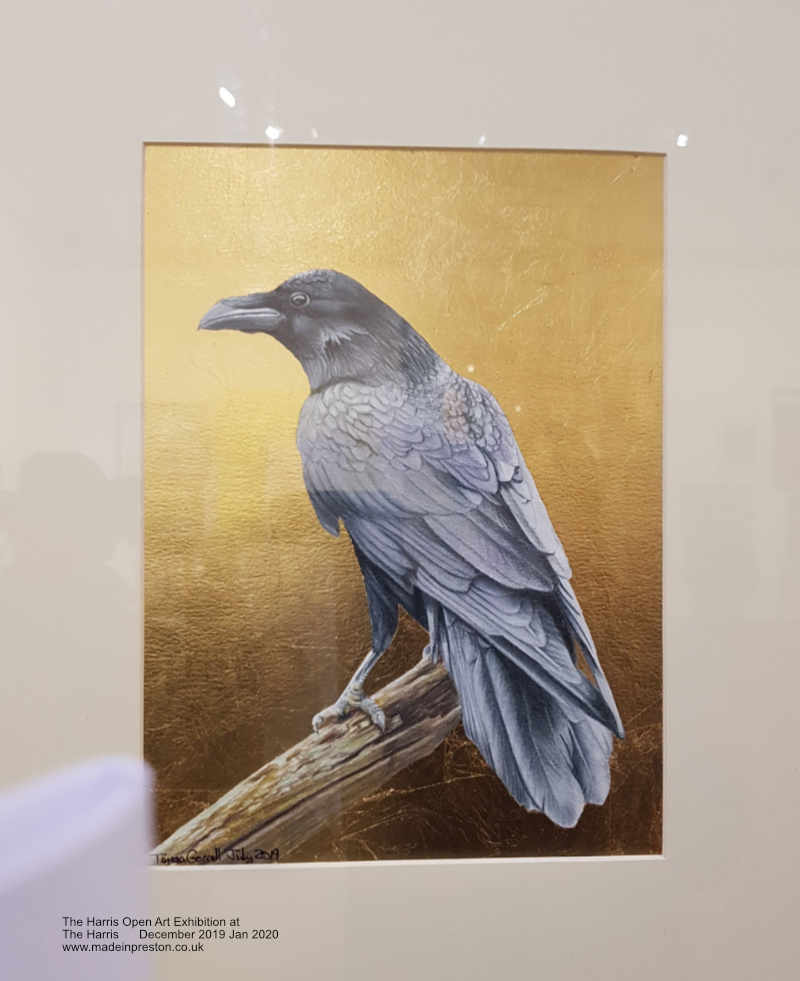 Another great sketch: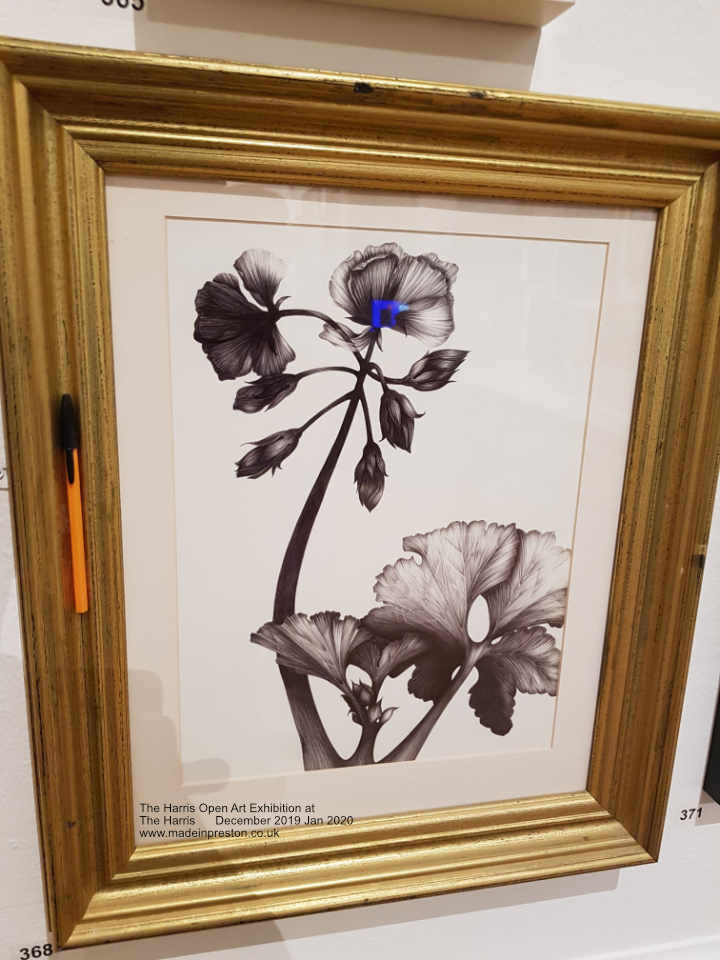 Community Work: