We thought we'd do a bit of walking on the 21 miles long Preston Guild Wheel circular trail.    To date the only section we've walked is from Avenham Park to the Docks or vice versa. Although it's not exactly tranquil it's quite decent walking with good river bridge views.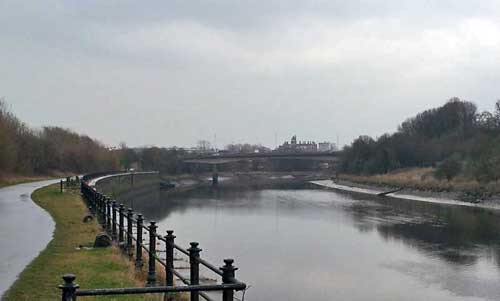 The most obvious start is in Avenham Park and walk either to the Docks or to Brockholes Wildlife Trust Reserve.  Although getting back from Brockholes probably favours parking there and doing a section in either direction and doubling back.
Walking along the Lancaster Canal Millenium Link and north is another decent section.
There are stretches that not walker friendly:  the A6 at Broughton and D'Urton Lane, the section from the Crematorium to the M6 access road and Riversway. Also the route is intersected by main roads.  But otherwise there are some good stretches for fairly peaceful walking and well finished paths.
So now it's seek out start and finish points with either a bus service or car park.