Two displays to catch the eye in the Harris Museum, Art Gallery and Library, Preston.
Winckley Square Inside Out
A display created by the Friends of Winckley Square and Preston Photographic Society.  A set of placards on both sets of stairs from the entrance to the first floor of the Harris Museum.
It featured a display showing the interior of the houses on Winckley Square, the one below being a typical example.  Very interesting.  Winckley Square was looking good on that day with a low winter sun shining on the buildings through the leafless trees.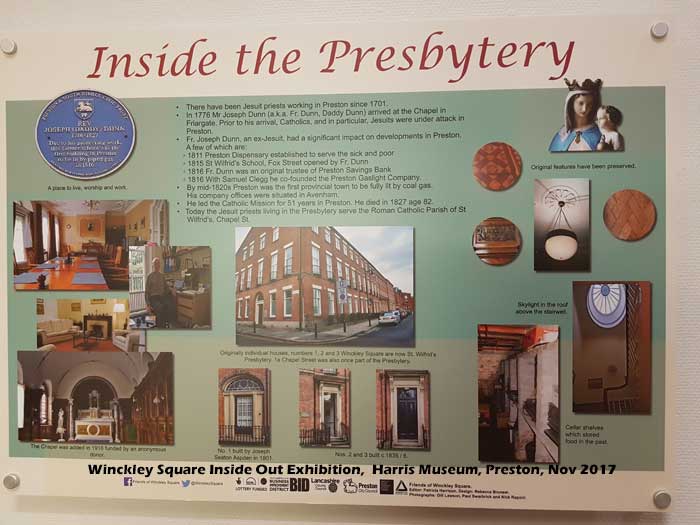 Harry Potter:  A History of Magic display
The second display is in the Reference Library and has a series of cabinet displays and placards, plus a desk and secret room, describing the history of magic and potions in the World of Harry Potter.  It was very well presented and took longer than expected to cover.