The Friends of the Harris, a registered charity, are working with The Harris to revitalise and do critical repairs to the building and its presentation.
They have held several public discussions and learnt what the public want – such as Preston's hidden collections on show, new spaces to enjoy, more opportunities to be inspired, and for the Harris to be your place. And here for the others who need it too – forever.
Now, there is a one in 100 year opportunity to make the Harris uniquely special again – for everyone.
Every donation will help show how much support there is and so generate money from larger funders.
The Friends of the Harris have set up a donations page for the public at The Big Give as linked below:
https://secure.thebiggive.org.uk/projects/view/30982
---
Big Donators are:
Preston City Council
Lancashire County Council
Preston, South Ribble & Lancashire City Deal
Contributions from local people
Arts Council England
The Harris Trust
Trusts and Foundations: Conditional
Heritage Lottery Fund: Conditional
---
The following are the objectives as shown on the donations page:
The Solution:
We will reinvigorate the Harris, combining the library, museum and art gallery to create exciting new facilities:
Blended library, museum and gallery in a beautifully refurbished heritage space with many more collections on show
Using Preston people's stories to draw visitors through the Harris and our collections, creating a richer experience
New central ground floor hub for events, meetings and activities
New rear entrance on Lancaster Road with welcome area, stairs/lift, retail and cafe
AIMS
Aim 1
A better welcome for more people, including young people and those hardest to reach in Preston
» We will open up the Harris, creating new entrances on on Harris Street, Jacson Street, and on Lancaster Road facing Preston Guild Hall
» We will create a new welcome area along with additional lift, stairs, buggy storage, toilets, changing places toilet and lockers
» We will deliver a range of community-led activities to help everyone enjoy, create, learn and make as well as better opportunities for artists
What success will look like
We will welcome 100,000 more people each year; 460,000 annually.
We will use audience research and postcode data to record visits by young people and hard to reach communities
Aim 2
To create the UK's first blended museum, art gallery and library in a beautifully refurbished space:
» Community-led displays of Harris collections from historic books to contemporary art, encouraging learning and interaction for all ages
» More objects from our collections on show, including those which have rarely been displayed before such as the historic book collection
» We will provide opportunities for local and community creativity to be enjoyed and celebrated alongside artwork of national significance.
» We will refurbish the building with critical repairs to the roof, windows, stonework and rainwater systems to make the building safe for the future
What success will look like
Displays will include objects from our history and art collections, with many not displayed for many years, including historic books
The Harris will be revitalised and busy.
Aim 3
Creating an inspirational, animated central hub:
» The existing ground floor café area in the rotunda will become the heart of the building – a dynamic hive of activity and events for all ages
» Surrounding the rotunda will be exciting new displays blending books, art and heritage along with an extended café and retail space
» Also on the ground floor will be improved digital access and a multi-use space for meetings, conferences and entertainment.
» Our improved spaces, cafe, retail and meeting rooms for hire will help to generate more income to make the Harris sustainable for the long term
What success will look like
The hub will be filled with a regular programme of activity, aimed at a wide range of audiences.
The cafe, retail and meeting room will attract new users and generate income
Aim 4
Using Preston's wonderful history and stories to create a richer visitor experience for all ages:
» Local stories will inspire routes around the Harris and our collections, themed on playing, exploring, questioning, creating and connecting
» The themes will inspire local people and provide a safe, welcoming, trusted and accessible place for everyone to enjoy and learn from the collections
» Displays will be community-led, involving young people, those hardest to reach and communities most in need in Preston
What success will look like
Thematic displays will provide a better 'way in' to our collections for people, who will comment positively
Community-led displays will mean a longer dwell-time in the galleries
IMPACT
The heritage of the Grade I Harris building will be preserved and protected
The Harris will welcome 100,000 extra visitors each year through our improved displays, facilities and events, including local people and tourists
More young people and more people/communities who are harder to reach and found the Harris inaccessible in the past will visit
The Harris will be more financially sustainable through increased income from better services and contribute to Preston city centre regeneration
Risk
The project leaders have considered a wide range of risks relating to the building work and to other factors such as planning delays, staff changes, budget changes and partner relationships. A comprehensive risk register has been developed which assesses the level and likelihood of risk in each case and outlines the mitigation which has been put in place and who is responsible. We would be delighted to provide a copy of this document on request – please email harrisfriends@preston.gov.uk
Reporting
We are very grateful to everyone who contributes to this project. Donors who wish to be kept informed will be added to an email mailing list to receive updates several times a year and will be invited to appropriate events such as the re-opening of the Harris building and other celebrations.
BUDGET
Budget – Project Cost: £10,796,693 comprising:
£7,399,348 Building works Repairs to roof, stonework, windows, electrical services. Construction of new spaces.
£705,750 Public activities Collections displays, exhibitions, interpretation, events and community activities for the public
£32,500 Marketing Promoting through press, website, social media, print and other means to local and tourist visitors
£65,990 Staffing Extra staff to help us deliver the project effectively
£460,000 Professional Fees Cost of architects, designers, technical and construction staffing etc
£1,090,000 Contingency Allowance for unforeseen expenses if required
£1,043,105 Inflation Allowance for anticipated inflation
Current Funding / Pledges
Source Amount
Preston City Council £1,000,000 Guaranteed
Lancashire County Council £1,000,000 Guaranteed
Preston, South Ribble & Lancashire City Deal £1,000,000 Guaranteed
Contributions from local people £335,000 Guaranteed
Arts Council England £277,000 Guaranteed
The Harris Trust £100,000 Guaranteed
Trusts and Foundations £250,000 Conditional
Heritage Lottery Fund (applied for – result expected Dec 2018) £4,700,000 Conditional
BACKGROUND
Location
The Harris is Grade I listed, with collections of British art, history and books and a vibrant events programme.
7 of Preston's 22 wards are among the UK's 10% most deprived and it has very high rates of young people not in education or training, of suicide and depression.
With a travel to work population of 420,000, the city centre is on the up, with new bars, cafes, a hotel and a re-energised theatre/concert hall. Now is the time to revitalise our greatest cultural and heritage asset too.
Beneficiaries
Following great progress in increasing the Harris' audiences recently and using Harris audience research and Preston's Equality Data Hub, we have identified the following people who will benefit most:
Families visiting with children
Young people including students
Local people who currently have low engagement with the Harris – often experiencing deprivation
Disabled people
BAME community
Cultural Tourists – from the 60 minute drivetime to Preston area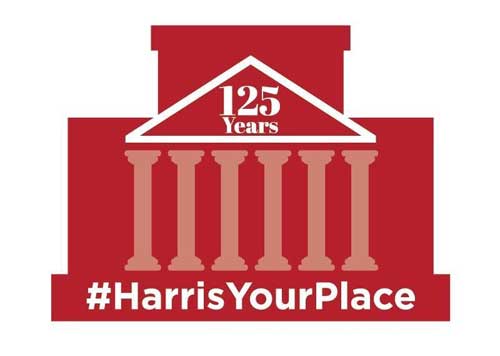 WHY US?
Why Us?
The Friends of the Harris were founded in 1972 and we are a registered charity.
Our role is to support all aspects of the Harris Museum, Art Gallery & Library which is owned and managed by Preston City Council and Lancashire County Council who will deliver the project.
We have supported multiple projects at the Harris over many years, aimed at a wide range of communities. These have included capital projects, most recently the creation of the £1.8million Discover Preston gallery in 2012.
People
Rachel Mulhearn
Head of Culture, Preston City Council, who has extensive experience in leading capital projects in museums and galleries.
Hilary Machell
Harris Capital Fundraising Manager, who has led the Harris' fundraising for 20 years, including the £1.8 million Discover Preston gallery in 2012.
Greta Krypczyk-Oddy
Chair, Friends of the Harris, who has led the Friends since 2008 and supported the organisation to fundraise effectively for the Harris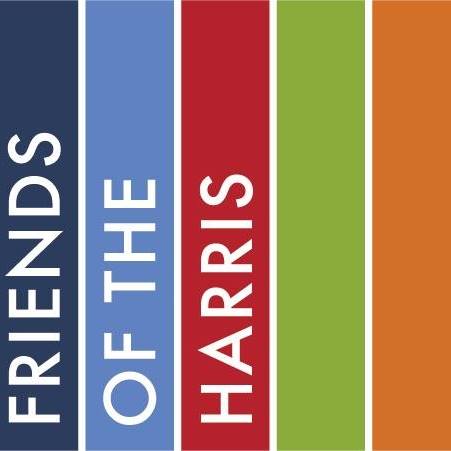 The Friends of the Harris have set up a donations page for the public at The Big Give as linked below
https://secure.thebiggive.org.uk/projects/view/30982