Barton Grange Garden Centre has opened its big extension – The Flower Bowl Entertainment Centre.    Curling, Cinemas, Bowling, Golf Simulator, Crazy Golf, Cafe, Chip Shop Restaurant.  All done in the high class Barton Grange style.
We made a visit this morning and were wowed!  The cinemas are something else.  The curling arena is big, the bowling and golf simulators are the business.  The crazy golf area as imaginative as you'd expect.    The cafes open at 12 so we didn't go in, Barton Grange already has the Willows Restaurant and Riverside Cafe open from early, that makes 4 on one site.
To visit take the A6 north towards Garstang and at the roundabout just past Bilsborrow turn in.  It's the grass roofed building about 8 miles north of Preston.
The Entrance: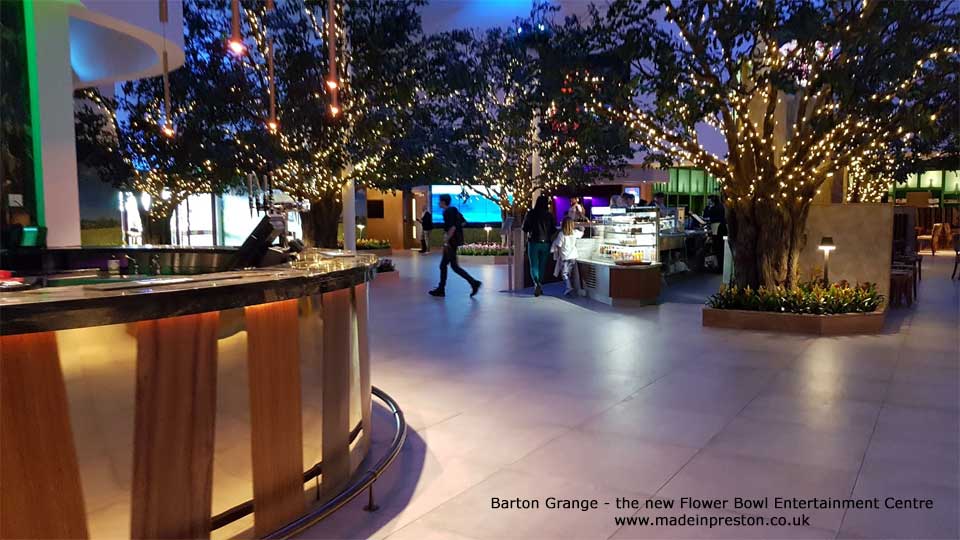 One of the Cinemas: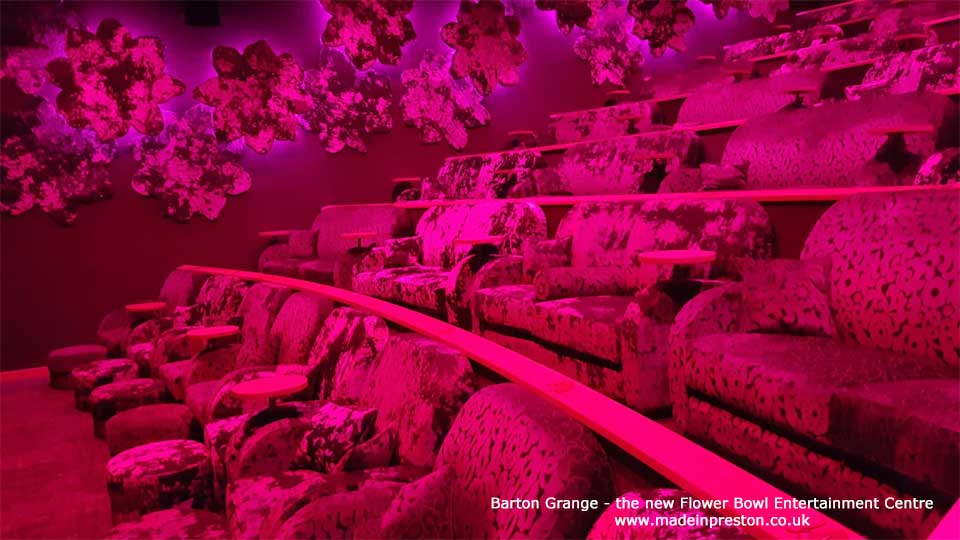 The Curling Area: